Philippines Photo Gallery: Anilao
We took an underwater photography trip to the Philippines in December 2016.
Anilao is located on Luzon Island south of Manila at the southern end of the Calumpang Peninsula facing Maribacan Island. It was the birthplace of scuba diving in the Phlippines in the 1960s. It is a popular diving destination, famous for macro photography and muck diving. We stayed at Crystal Blue Resort. The resort is built into a steep cliff, so there are a lot of stairs; in particular, there are 101 steps from the dive shop to our room five levels above.
Since we were there right after the typhoon, the reefs were disrupted by the storm, so we missed many of the critters usually found in the shallower sites.
We had a small outrigger dive boat to ourselves with a dive guide and several boatmen. We did two hour-long morning dives, returned for lunch and to work on camera gear, then did a mid-afternoon and a twilight-night dive each day.
NOTE: We are not experts on the animal species; if you find we have misidentified something, email us and we will correct it.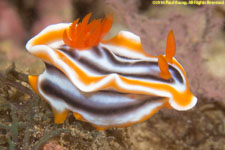 nudibranchs and related animals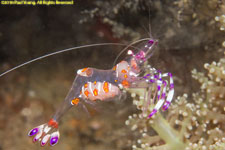 shrimps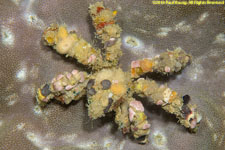 crabs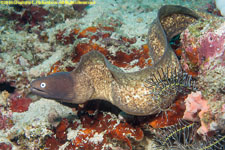 eels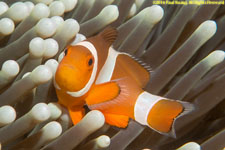 clownfish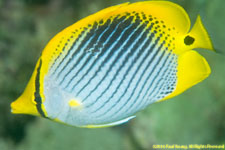 butterflyfish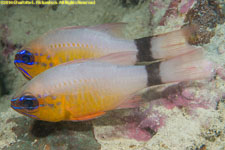 cardinalfish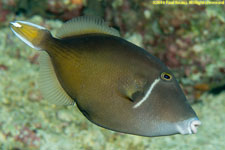 triggerfish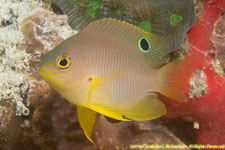 damselfish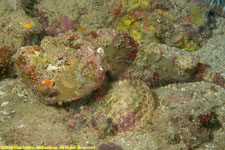 stonefish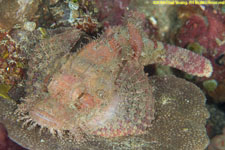 scorpionfish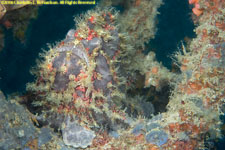 frogfish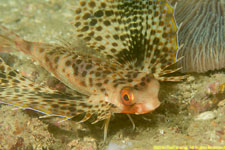 gurnards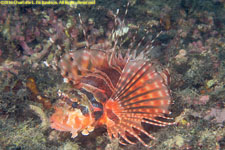 lionfish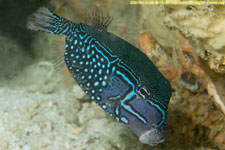 boxfish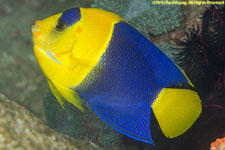 angelfish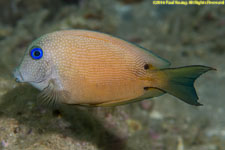 surgeonfish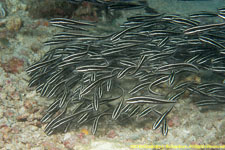 ocean catfish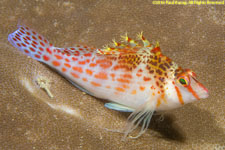 hawkfish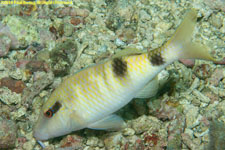 goatfish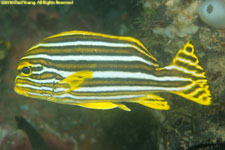 sweetlips and coris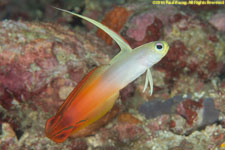 flame gobies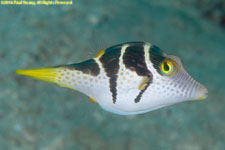 puffers and balloonfish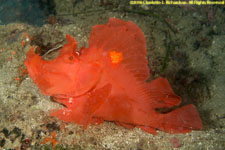 rhinopias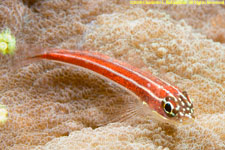 blennies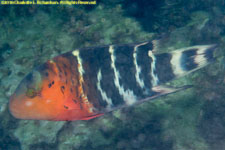 wrasses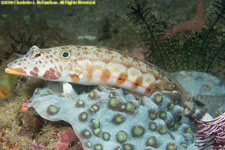 sand perches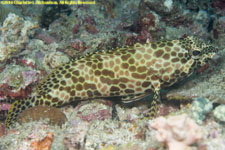 other fish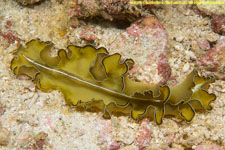 worms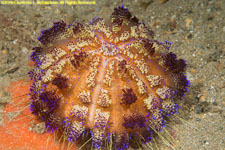 urchins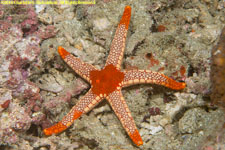 sea stars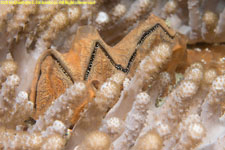 shells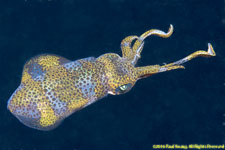 cephalopods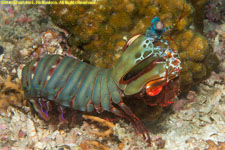 mantis shrimps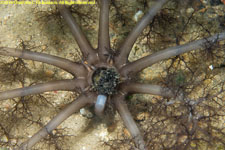 sea cucumbers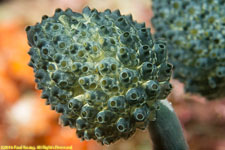 tunichates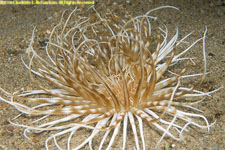 anemones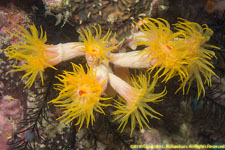 corals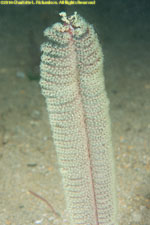 sea pens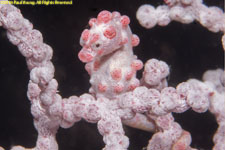 sea horses and pipefish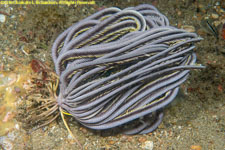 crinoids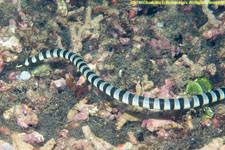 sea snakes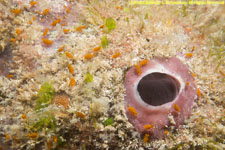 other animals
---
©2016, 2017, 2018 Mermaid Underwater Photographic. All Rights Reserved.
Contact us at mermaid@underwater.org.
Last modified 24 April 2018