Chrisoula K
The Chrisoula K lies east of the Carnatic on Sha'ab Abu Nuhas. She was a Greek freighter that sank in 1981. She carried a cargo of marble tiles.
Arabian angelfish, Pomacanthus maculosus
Schultz's pipefish, Corythoichthys schultzi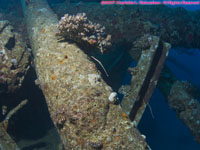 Frogfish, Antennarius sp.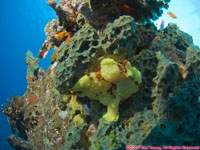 Pseudanthias sp.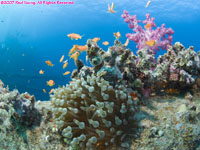 Back to Red Sea Photo Gallery. Back to home page.
©2008, 2017 Mermaid Underwater Photographic. All Rights Reserved.
Contact us at mermaid@underwater.org.
Last modified 18 March 2017