Ulysses
The Ulysses wreck lies north of Bluff Point in the southern Strait of Gubal north of Gubal Island. She was a 90m steamship that sank in 1887.
Nudibranchs: Cuthona cf sibogae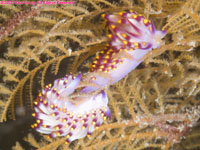 Red Sea bannerfish, Heniochus intermedius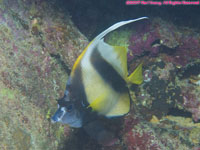 Back to Red Sea Photo Gallery. Back to home page.
©2008, 2017 Mermaid Underwater Photographic. All Rights Reserved.
Contact us at mermaid@underwater.org.
Last modified 19 March 2017