Thistlegorm
The most famous wreck in the Red Sea, the SS Thistlegorm was a 129m World War II British supply ship sunk in 1941 at Sha'ab Ali. The wreck is deep and there is usually a strong current present.
Longfin batfish, Platax teira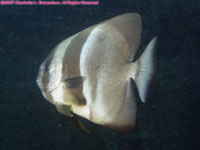 Arabian angelfish, Pomacanthus maculosus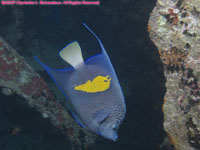 Yellow sweepers, Parapriacanthus ransonneti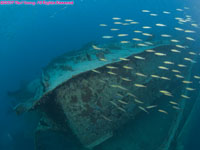 Back to Red Sea Photo Gallery. Back to home page.
©2008, 2017 Mermaid Underwater Photographic. All Rights Reserved.
Contact us at mermaid@underwater.org.
Last modified 17 March 2017