Erg Abu Nuhas
This reef lies in the southern Strait of Gubal north of Shadwan Island.
Juvenile black diadema sea urchin, Echinothrix diadema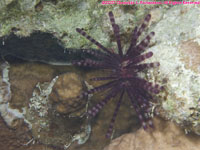 Sea urchin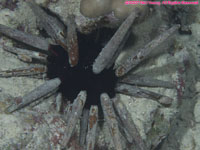 Spny sea urchin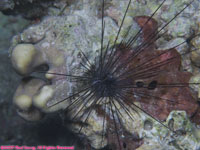 Sea urchin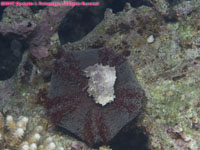 Oxellated wart slug, Phyllidia ocellata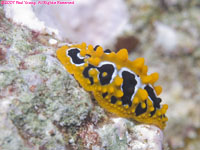 Sea cucumbers
Red Sea top shell, Tectus dentatus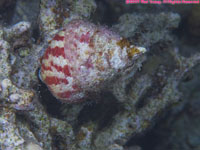 White-stalked hermit crab, Dardanus lagopodes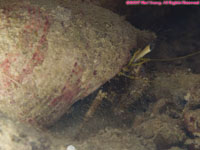 Giant clam, Tridacna gigas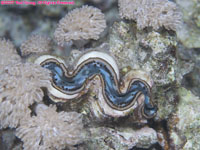 Crinoid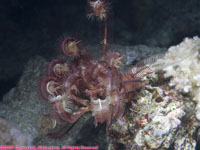 Back to Red Sea Photo Gallery. Back to home page.
©2008, 2017 Mermaid Underwater Photographic. All Rights Reserved.
Contact us at mermaid@underwater.org.
Last modified 18 March 2017