Elphinstone
Elphinstone Reef is the most famous and most colorful of the southern Red Sea reefs. Also called Sha'ab Abu Hamru, it lies about 30km north of Marsa Alam.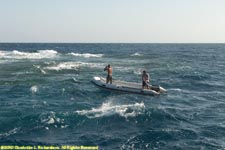 Its north and south plateaus and walls are covered with soft corals, and there are plenty of pelagics. It is close enough to shore to be reachable by day boats out of Marsa Alam.
Blacktip shark, Carcharinus limbatus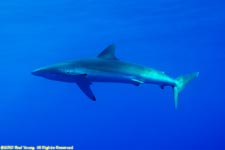 Pseudanthias sp.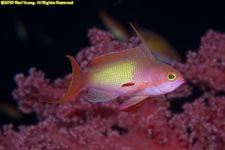 Masked puffer, Arothron diadematus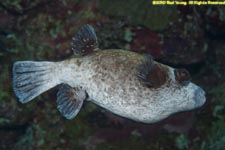 cf Pseudanthias sp.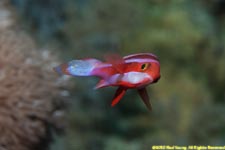 Greasy grouper, Epinephelus tauvina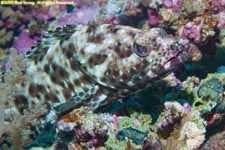 Common bigeye, Priacanthus hamrur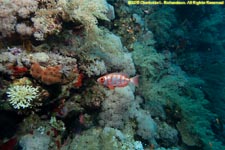 Common lionfish, Pterois volitans
Lined butterflyfish, Chaetodon lineolatus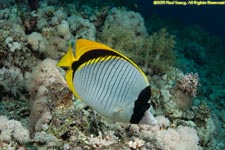 Giant moray, Gymnothorax javanicus
Back to Red Sea Photo Gallery. Back to home page.
©2011, 2017 Mermaid Underwater Photographic. All Rights Reserved.
Contact us at mermaid@underwater.org.
Last modified 18 March 2017