Pohnpei (Ponape)
Pohnpei State is composed of one island, eight outlying atolls, and a reef. It lies about halfway between Honolulu and Manilla. Pohnpei itself is a lush, rugged, high volcanic island, the largest in the FSM.
With some sixteen feet of annual rainfall, it has beautiful waterfalls, dense coastal mangrove forests, interior rainforests, but no beaches.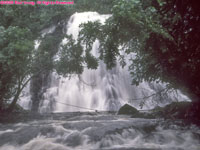 Kolonia, on the northwest side, is the capital of the FSM. Pohnpei has a rich folklore tradition. The island is most famous for the spectacular ruins of Nan Madol off the eastern coast.
Pohnpei is surrounded by a barrier reed with numerous channels.
We were privileged to be diving with nudibranch expert Scott Johnson, who helped find Paul his favorite critters....
Aegires minor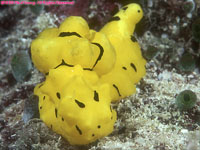 Nembrotha kubaryana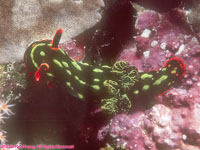 Phyllidiella pustulosa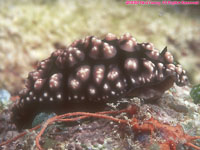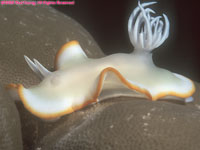 Aegires gardineri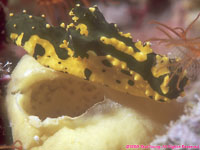 Gray Norse god, Aegires serenae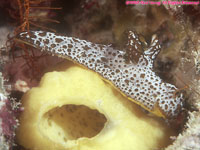 Phyllidia madangensis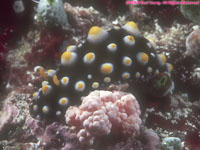 ... and one flatworm, Thysanozoon sp.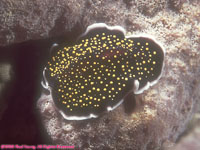 The channels attract manta rays, Manta birostris, to cleaning stations.
Other species of fish...
Sabre squirrelfish, Sargocentron spiniferum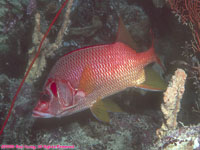 Goby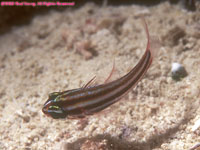 Common lionfish, Pterois volitans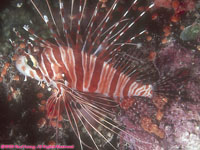 Golden damsel, Amblyglyhidodon aureus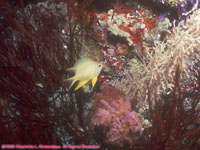 Blacklip butterflyfish, Chaetodon kleinii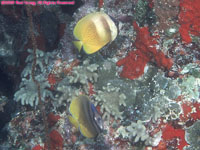 Pixy hawkfish (red morph), Cirrhitichthys oxycephalus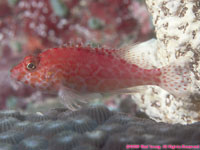 ...clownfish...
Pink anemonefish, Amphiprion perideraion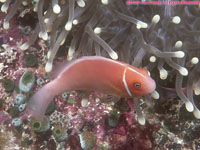 Orange-finned anemonefish, Amphiprion chrysopterus
... soft coral...
...macro life...
...sea stars...
Blue sea star, Linckia laevigata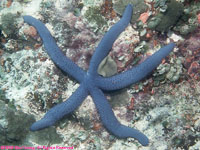 Granular sea star, Choriaster granulatus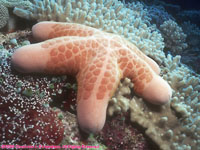 Velvety sea star, Loiaster spectosus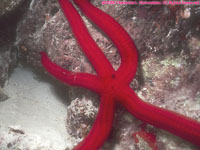 Crown-of-thorns sea star, Acanthaster planci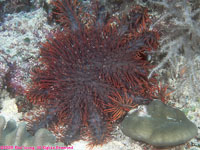 Warty sea star, Echinaster callosus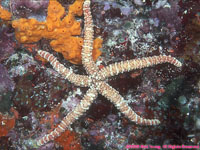 Giant basket star,Astrobon nuda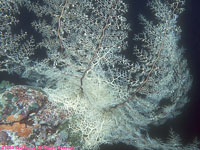 ...crustaceans...
Painted spiny lobster, Panulirus versicolor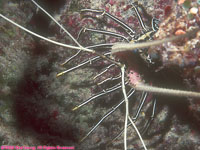 Hermit crab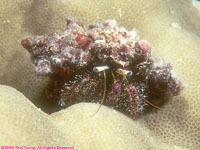 Back to Micronesia Photo Gallery Back
©2007, 2017 Mermaid Underwater Photographic. All Rights Reserved.
Contact us at mermaid@underwater.org.
Last modified 30 November 2017