Churchill, Manitoba
In late October, polar bears congregate at Cape Churchill waiting for Hudson Bay to freeze over. Once winter comes, the bears move out onto the ice to hunt for seals, their favorite food. Charlotte traveled there with International Wildlife Adventures. The photographic tour leader was Richard Day of Daybreak Imagery.
Polar bears, Ursus Maritimus

Arctic fox, Vulpes lagopus
Rock ptarmigan, Lagopus muta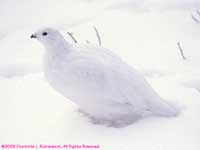 Common raven, Corvus corax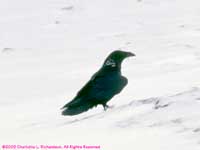 ©2002, 2017, 2019 Mermaid Underwater Photographic. All Rights Reserved.
Contact us at mermaid@underwater.org.
Last modified 4 November 2019