The "Vermontosaurus" at the Post Mills airport
Scrap wood sculptures of fanciful dinosaur-like figures at this quiet grass landing strip, which is home to a soaring club. The Vermontosaurus was the creation of Brian Boland, owner of the Post Mills Airport (2B9), using scrap lumber from a collapsed portion of his private museum and hot-air balloon manufacturing facility. Boland died in a balloon accident on July 15, 2021.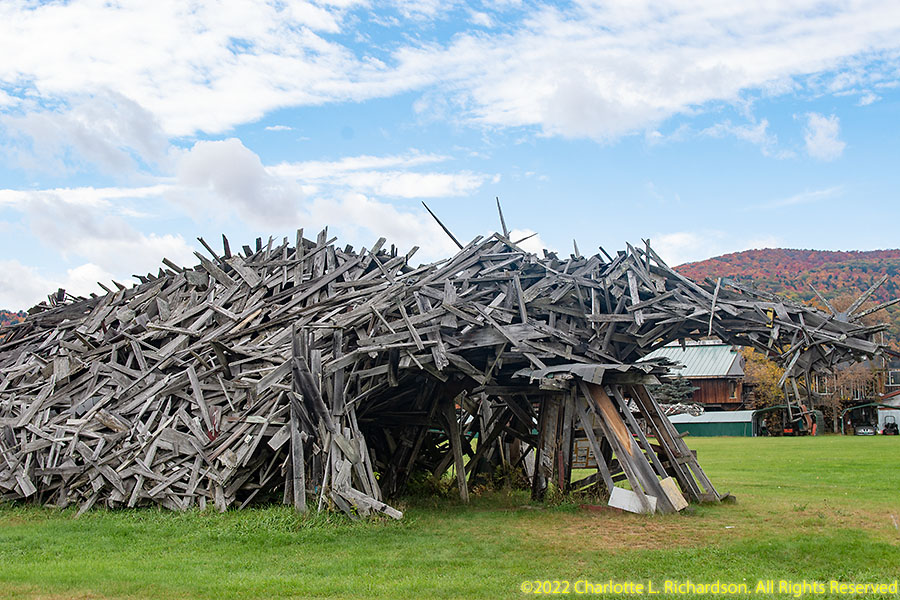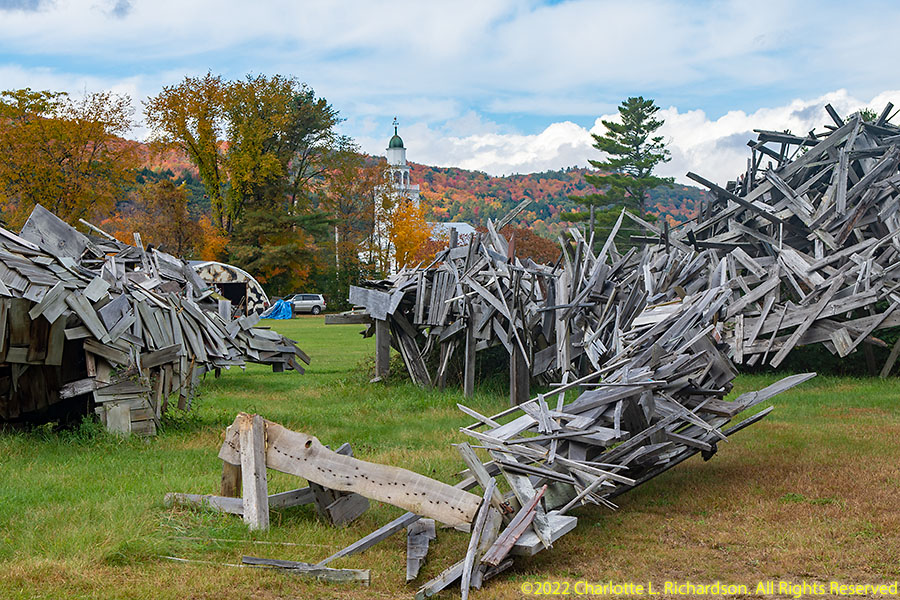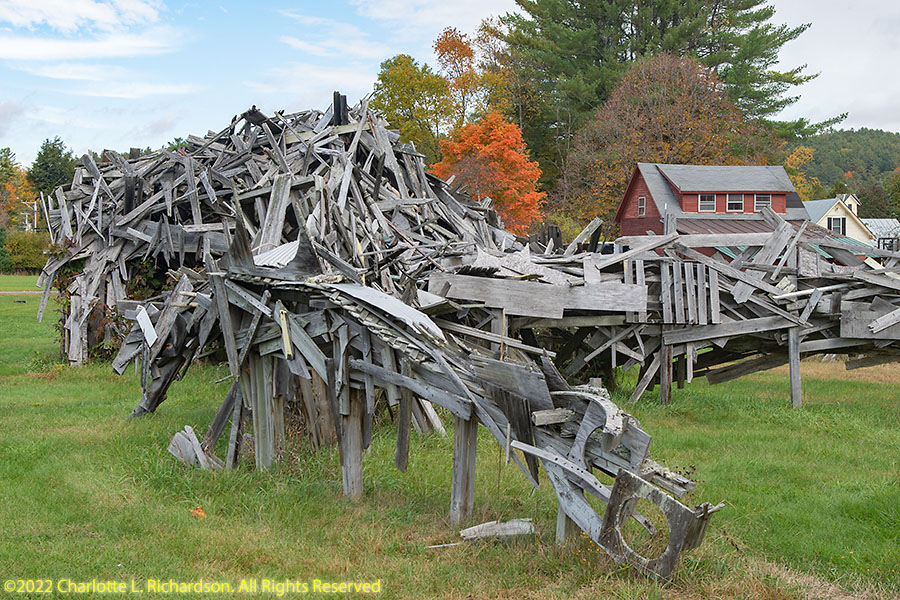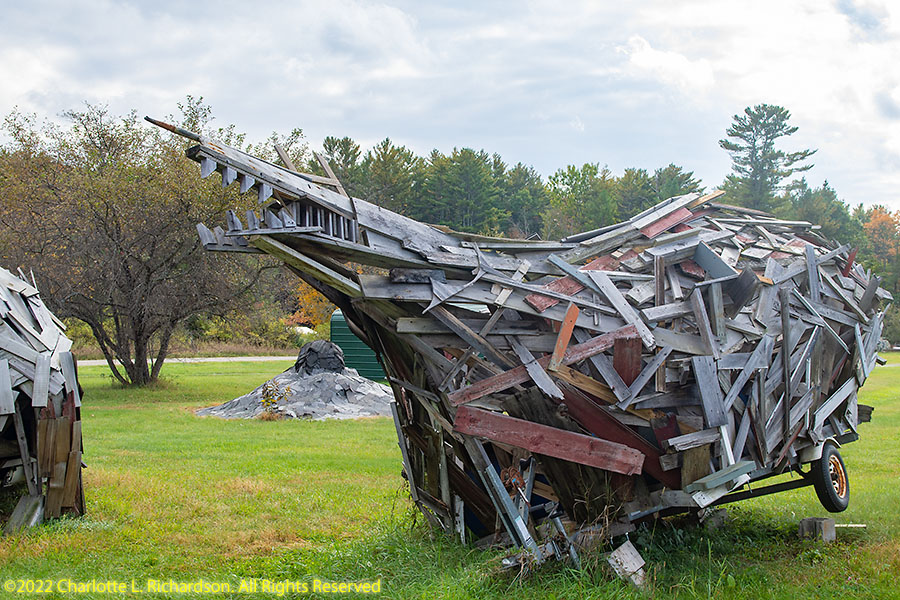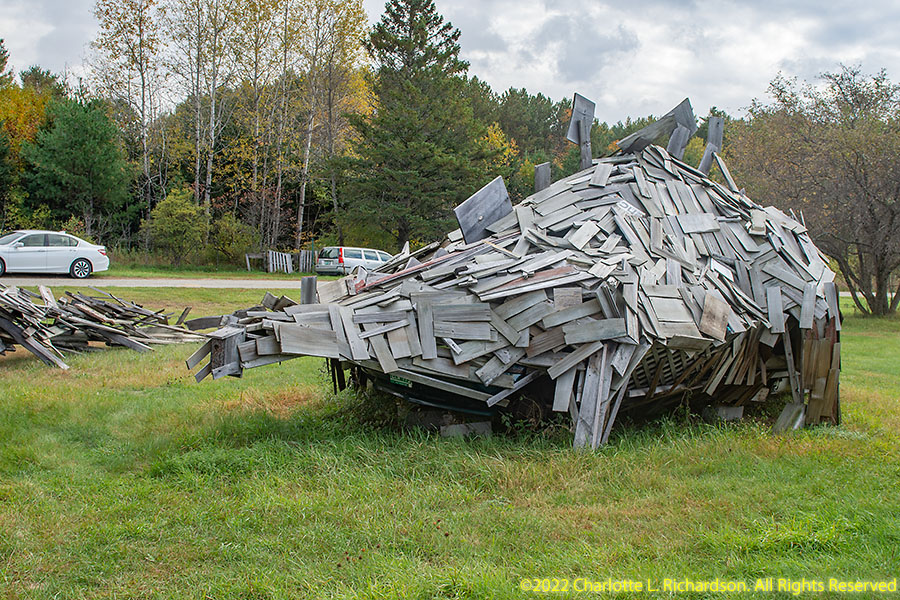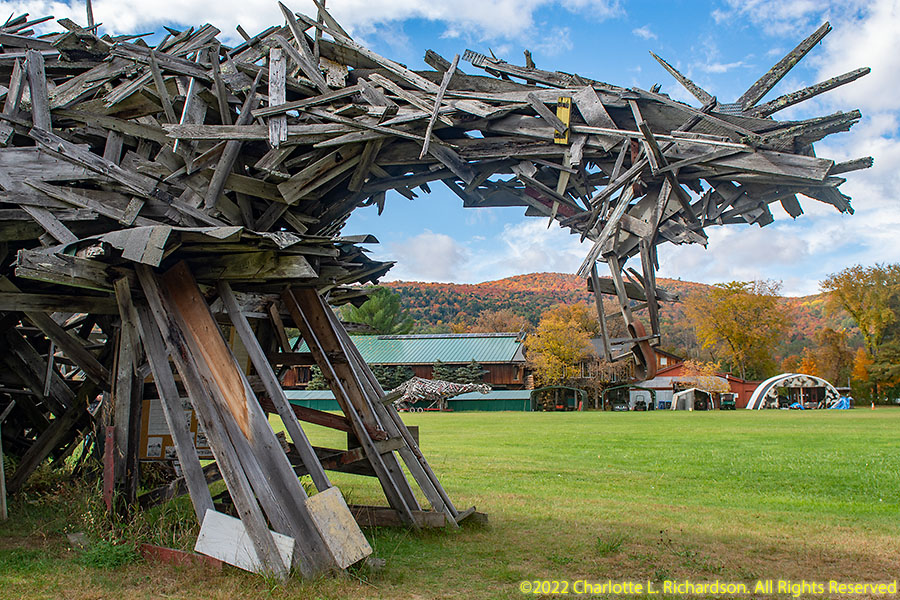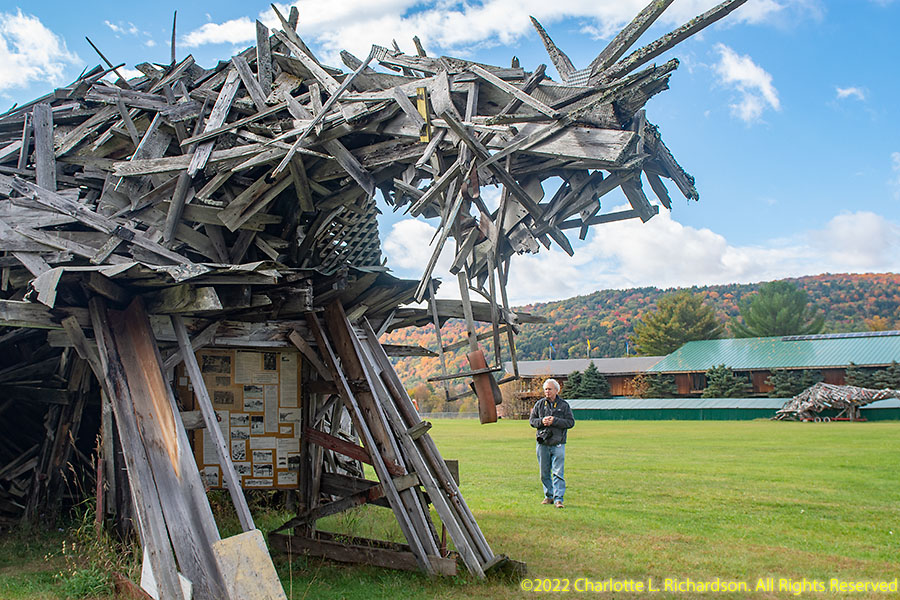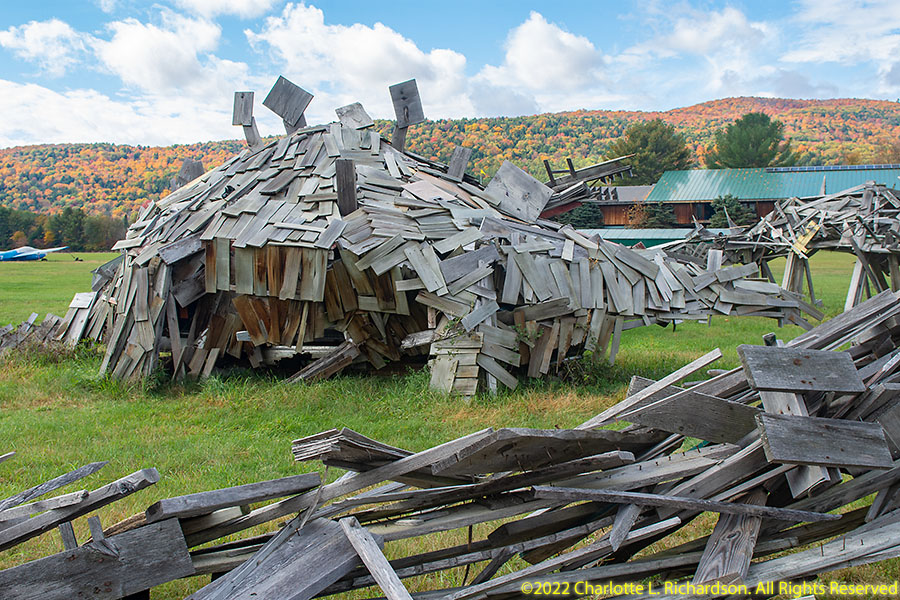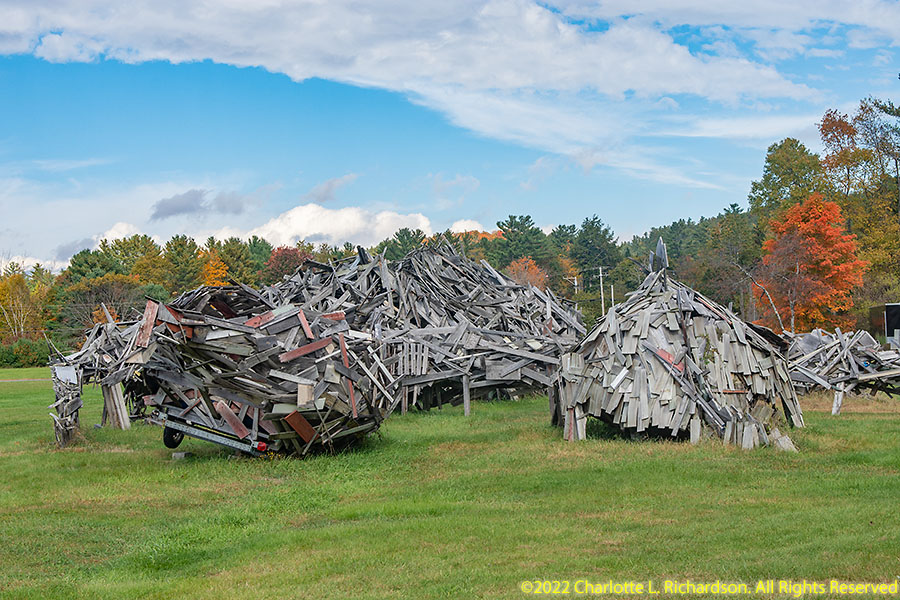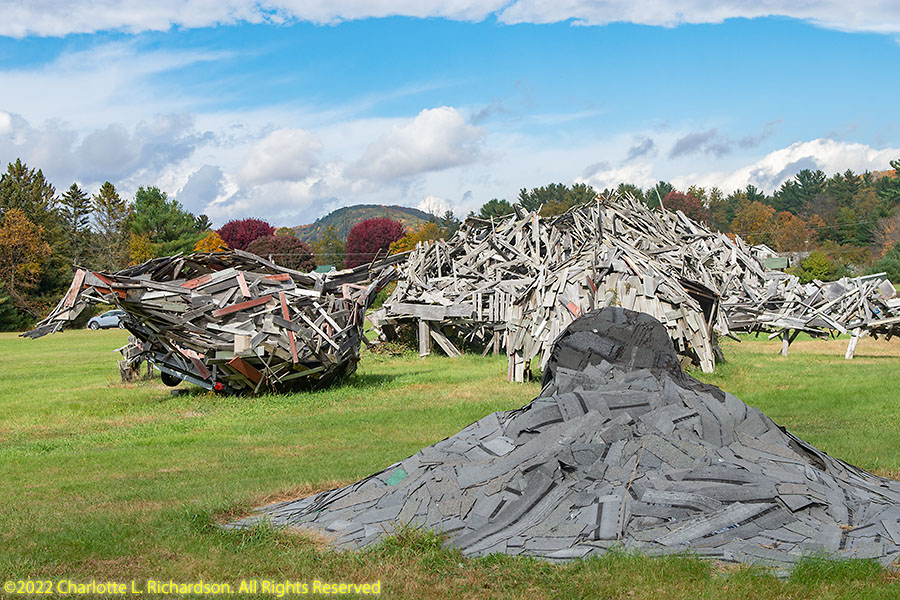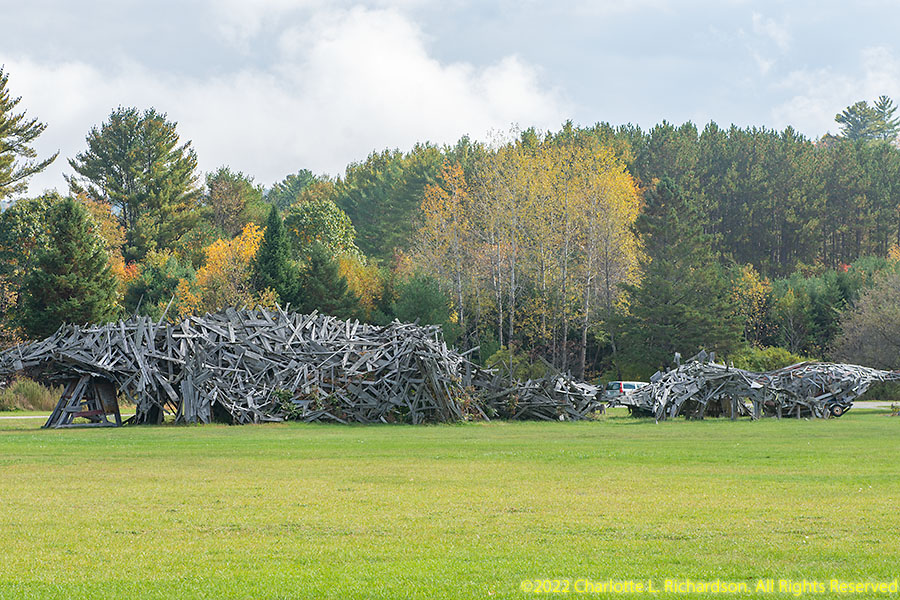 ---
©2022 Mermaid Underwater Photographic. All Rights Reserved.
This page sponsored by Mermaid Underwater Photographic. Contact us at mermaid@underwater.org.
Last modified 13 October 2022