Little Cayman Photo Gallery
Little Cayman is one of the three main islands of the Cayman Islands. It lies about sixty miles northeast of Grand Cayman and about five miles west of Cayman Brac. The island is about ten miles long with an average width of about one mile and is mostly undeveloped. It is mostly at sea level, with the highest elevation only about 40'.
Small privately-owned Owens Island lies off the south side of the main island at its western end.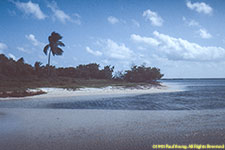 Little Cayman's Booby Pond Nature Preserve supports the largest red-footed booby, Sula sula, population in the Caribbean. Both the brown and the white morphs are found on the island.
Little Cayman is also home to the critically endangered Lesser Caymans iguana, Cyclura nubila caymanensis.
Little Cayman is known for its scuba diving, with the most popular dive sites off the north shore of the island at tis western end. The wall drops off steeply to around 3000'. We visited Little Cayman in November of 1990 for an amateur radio contest and scuba diving.
Diving Little Cayman: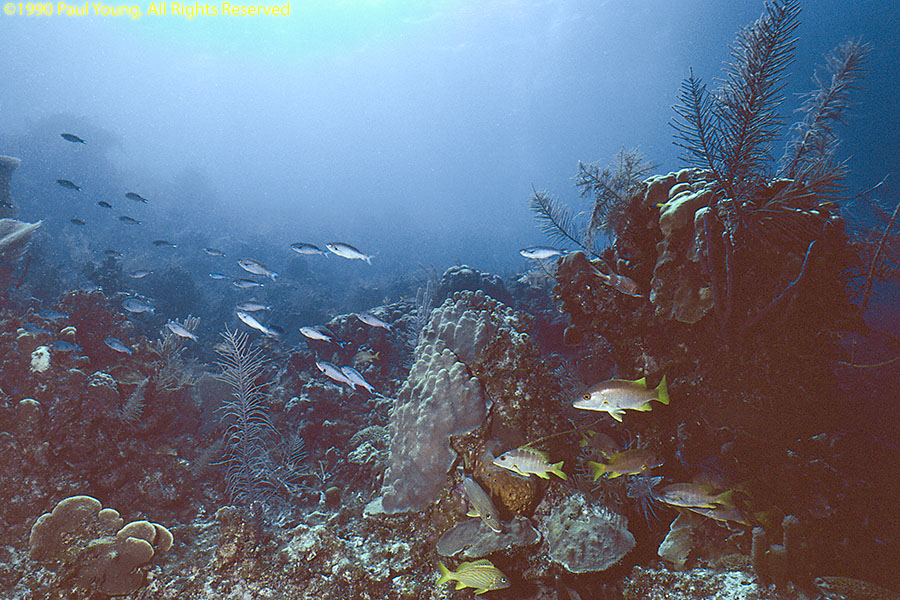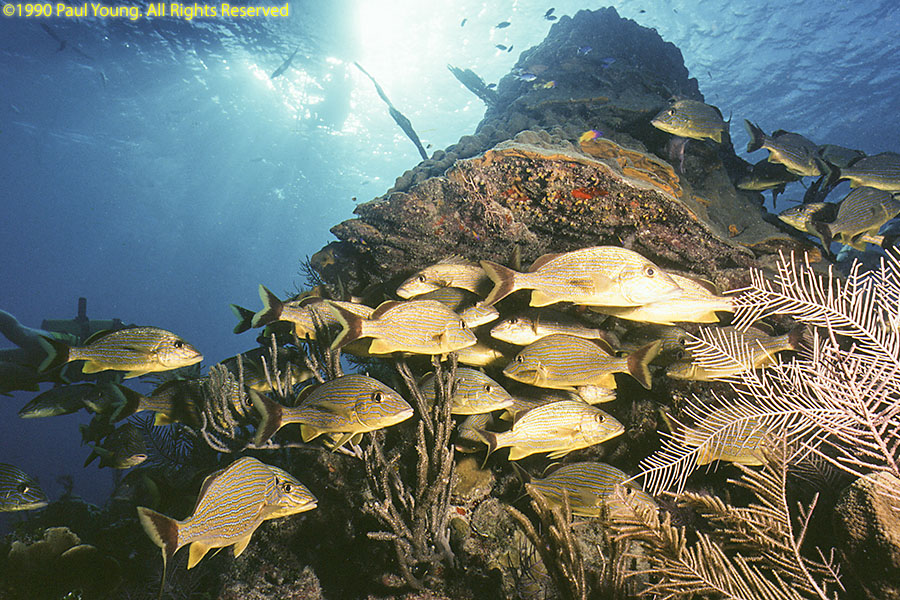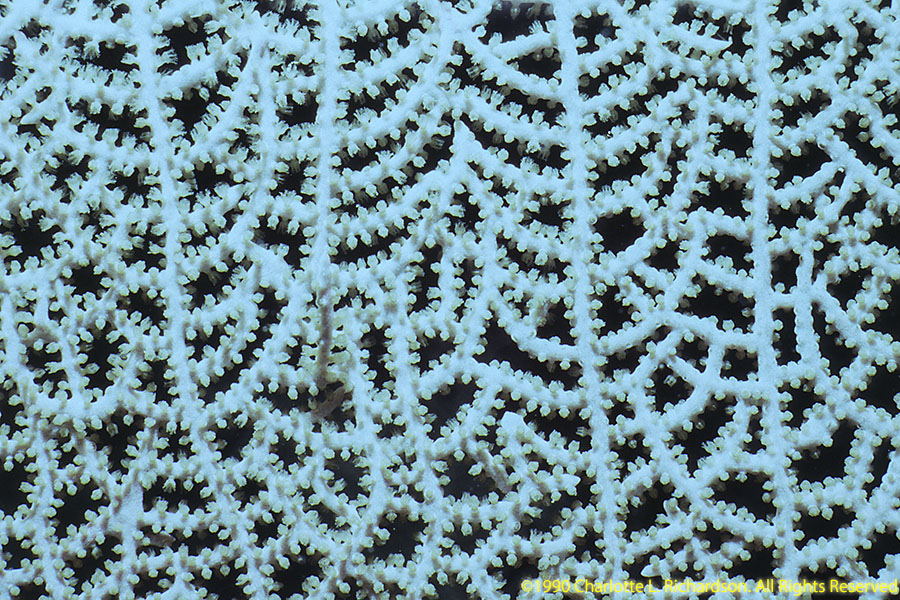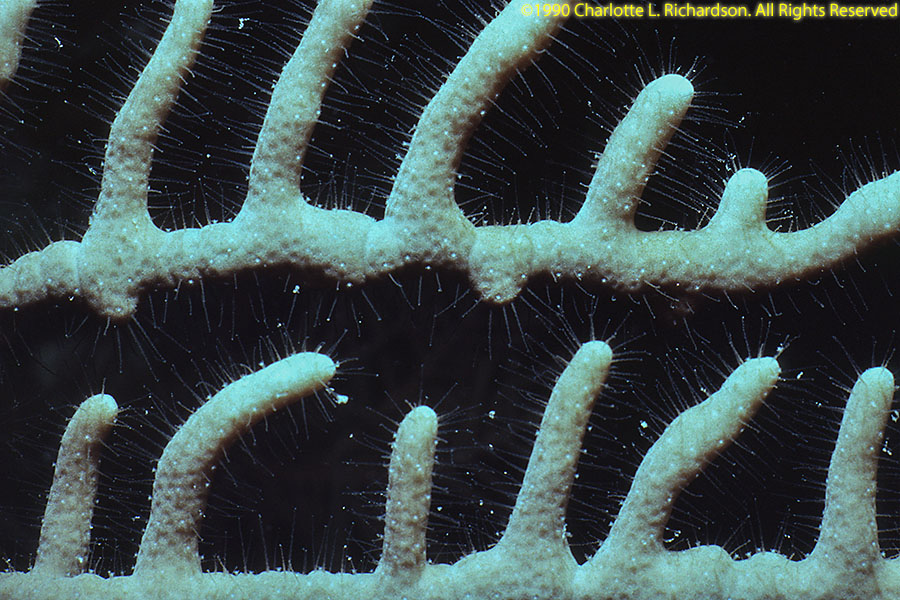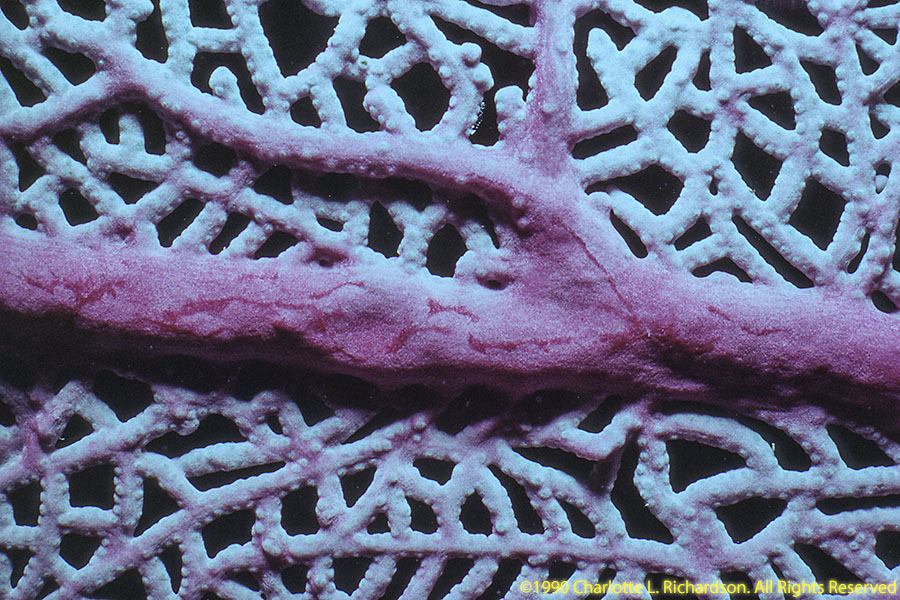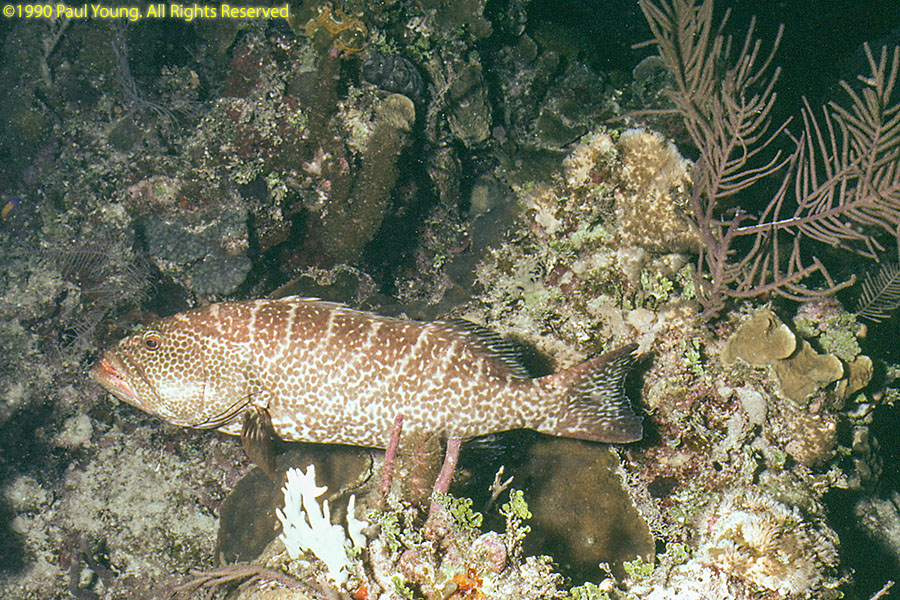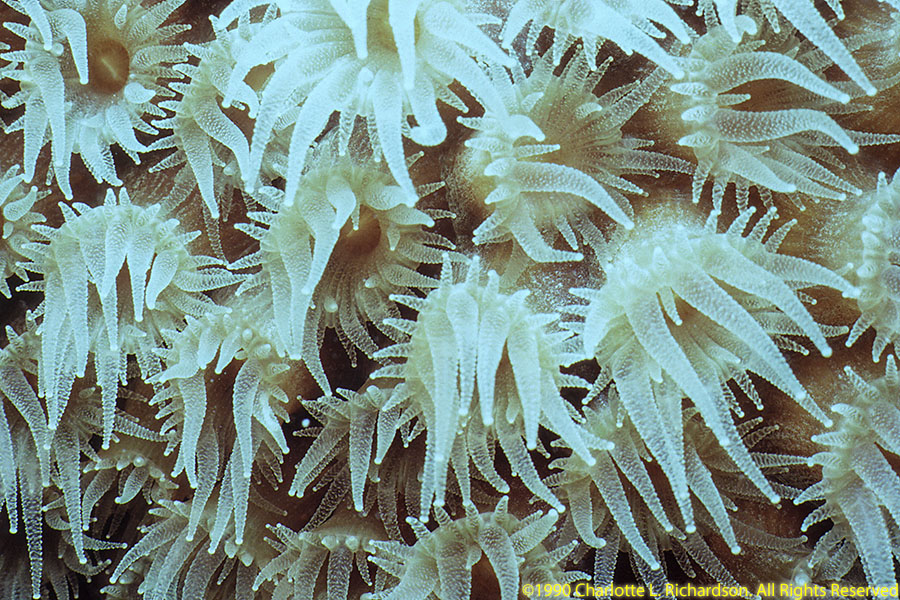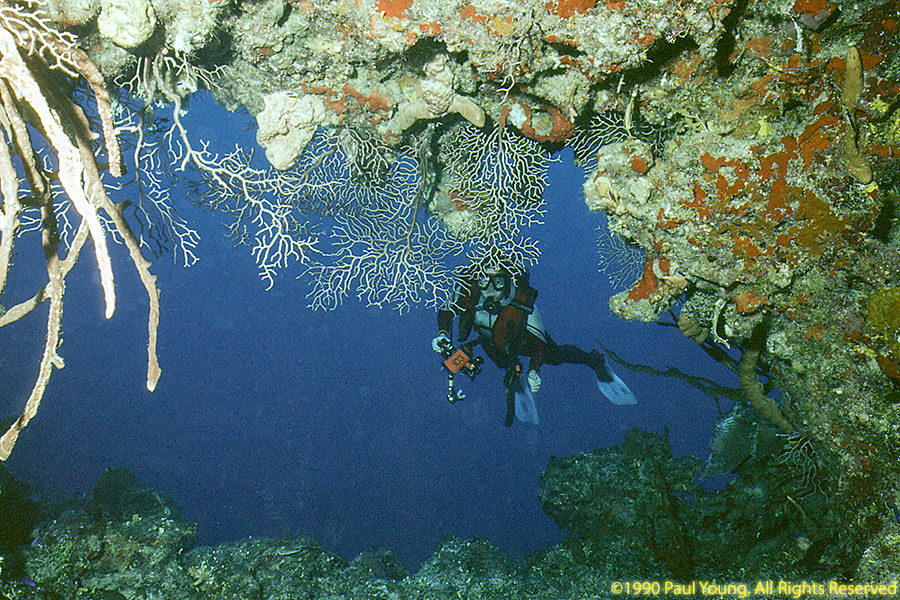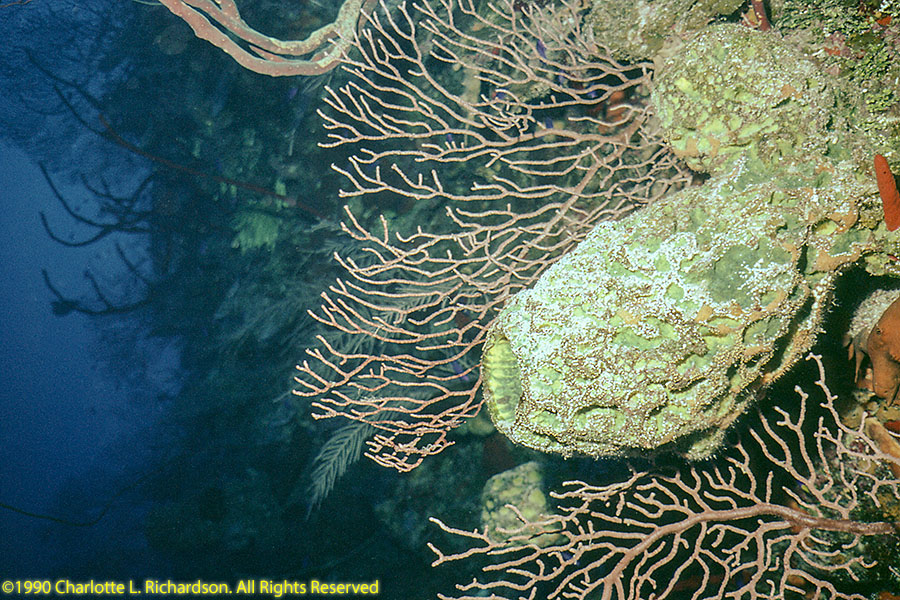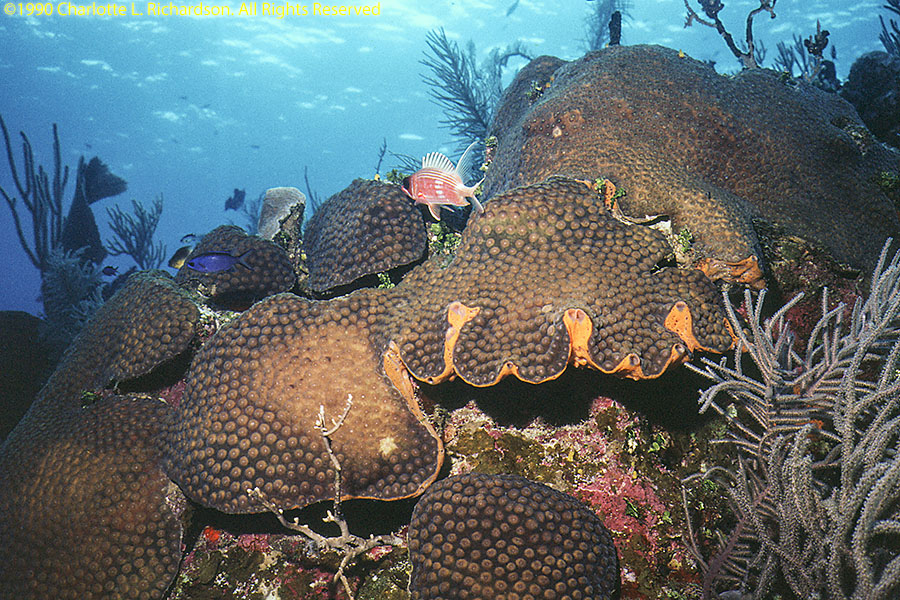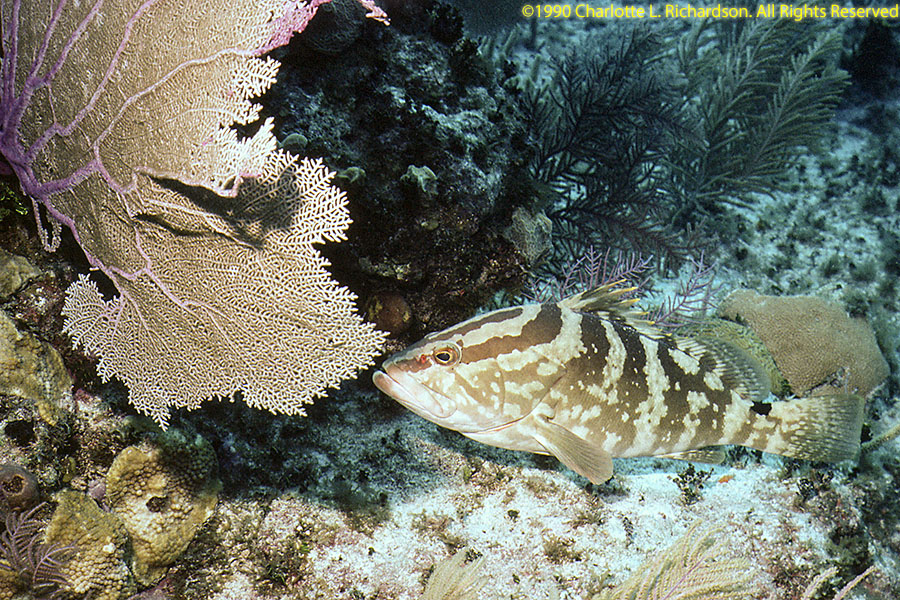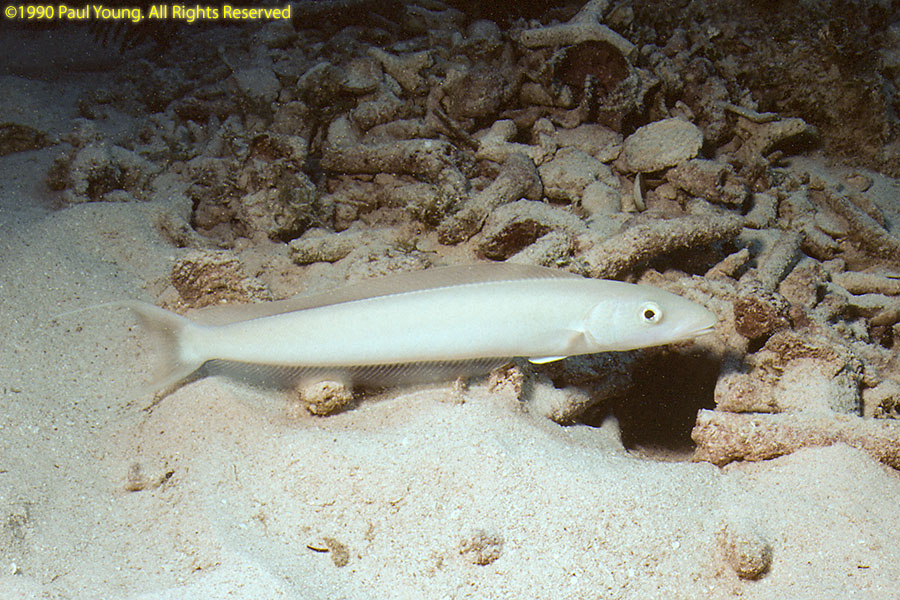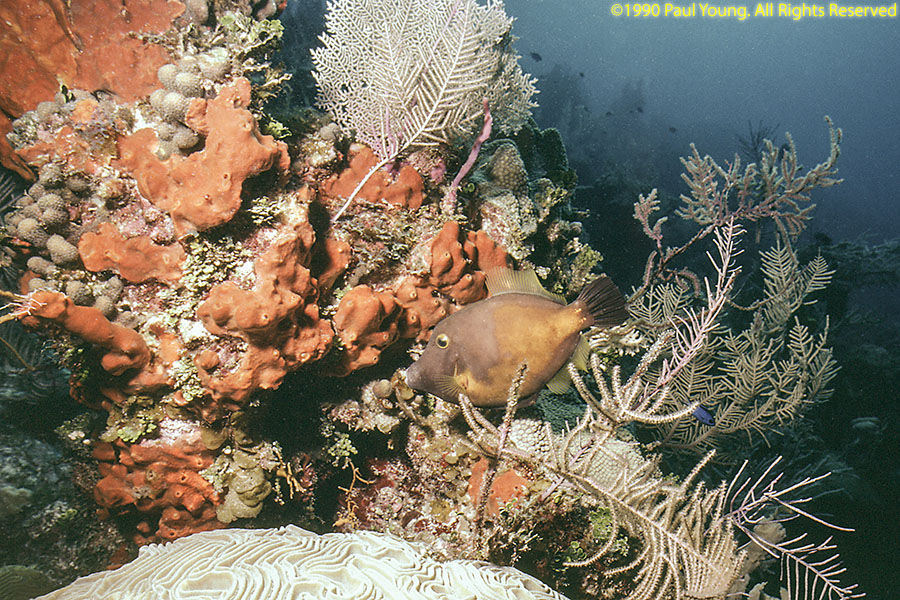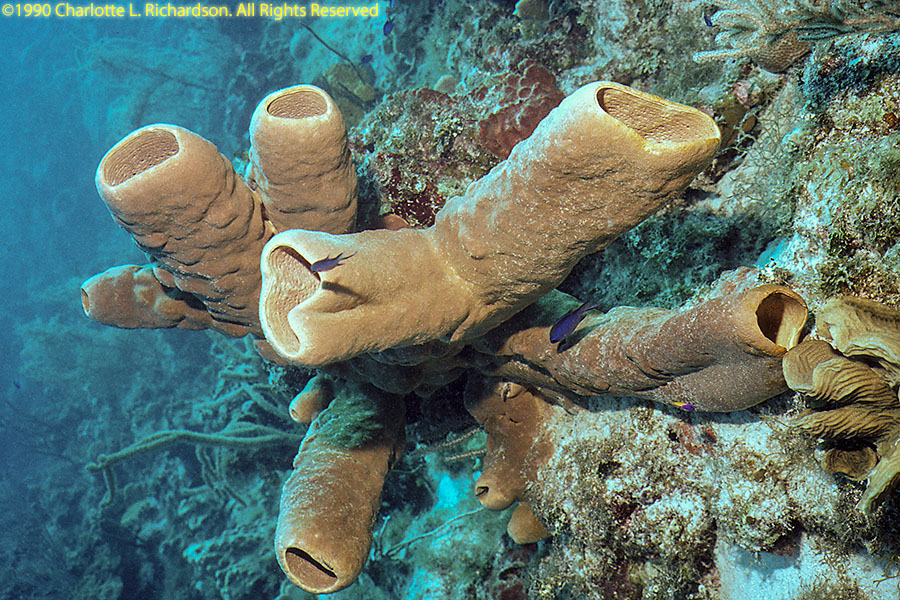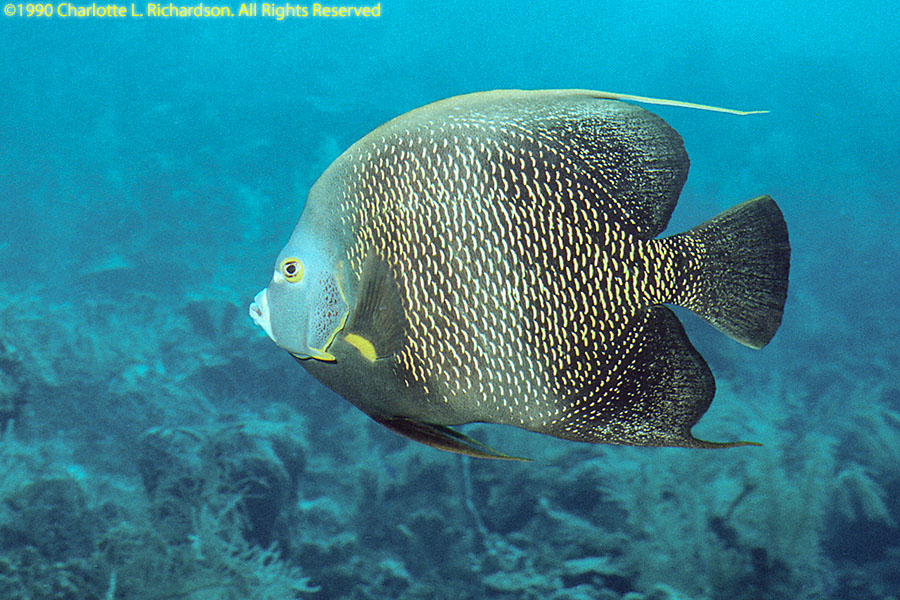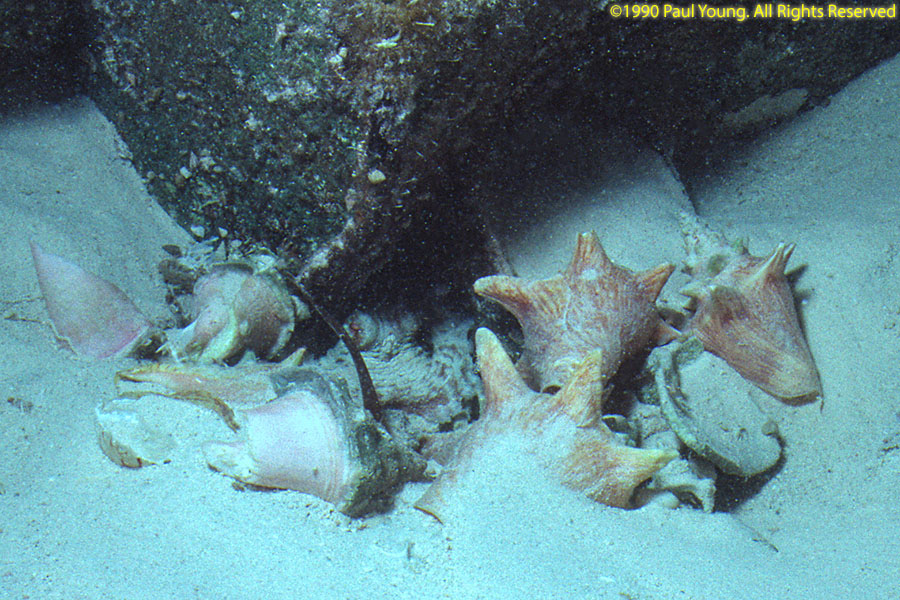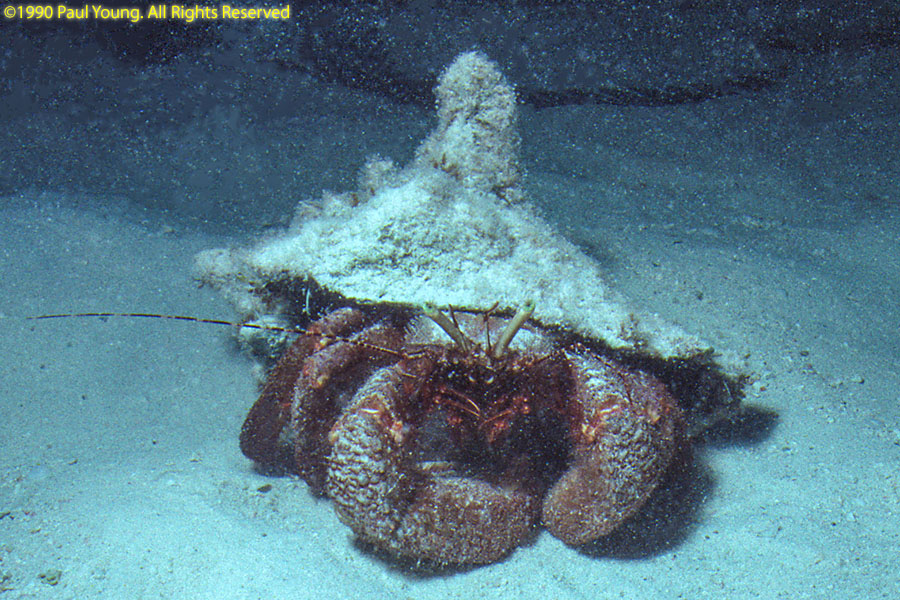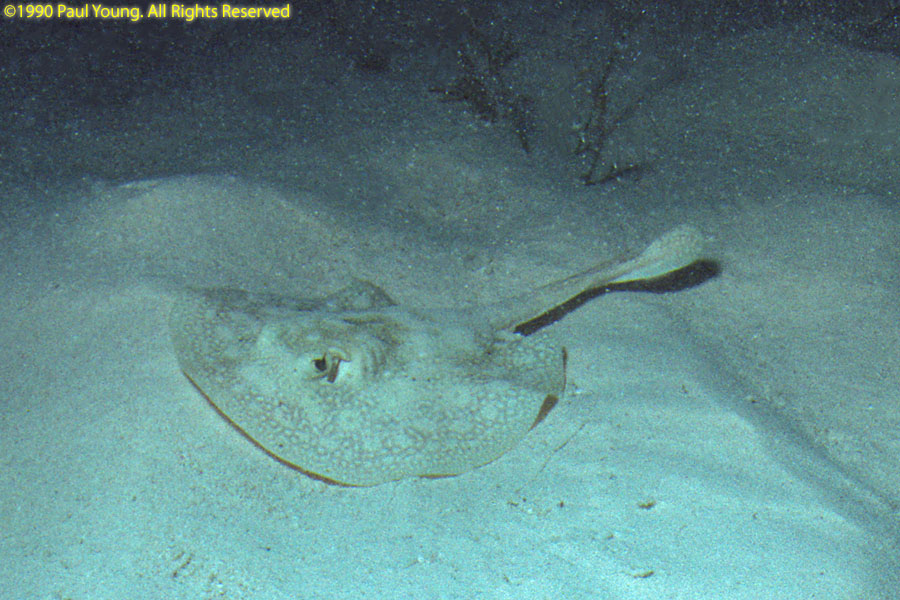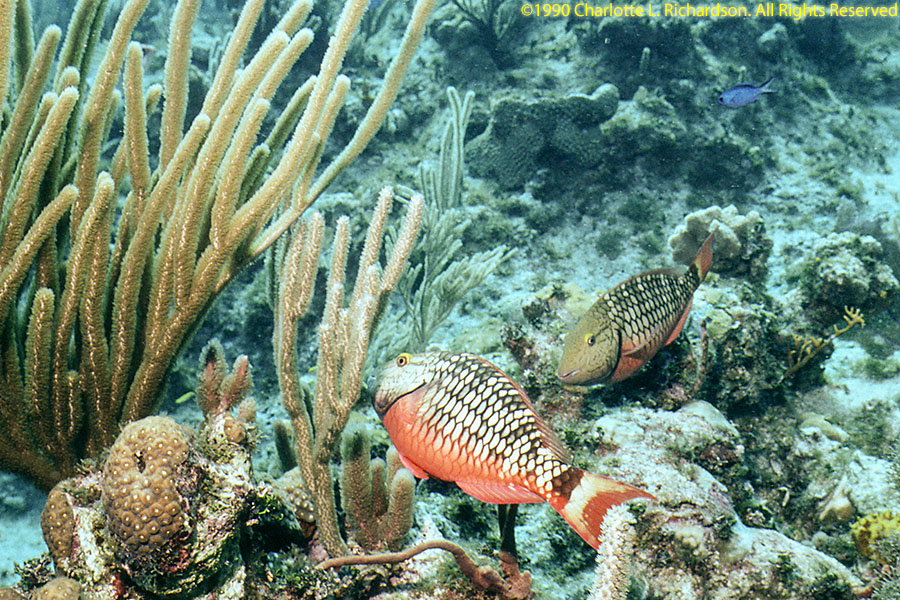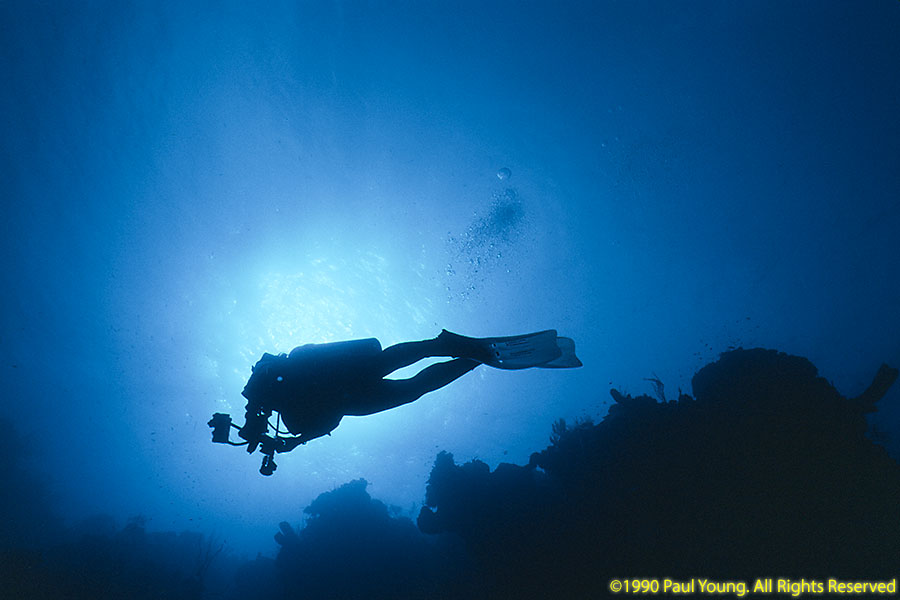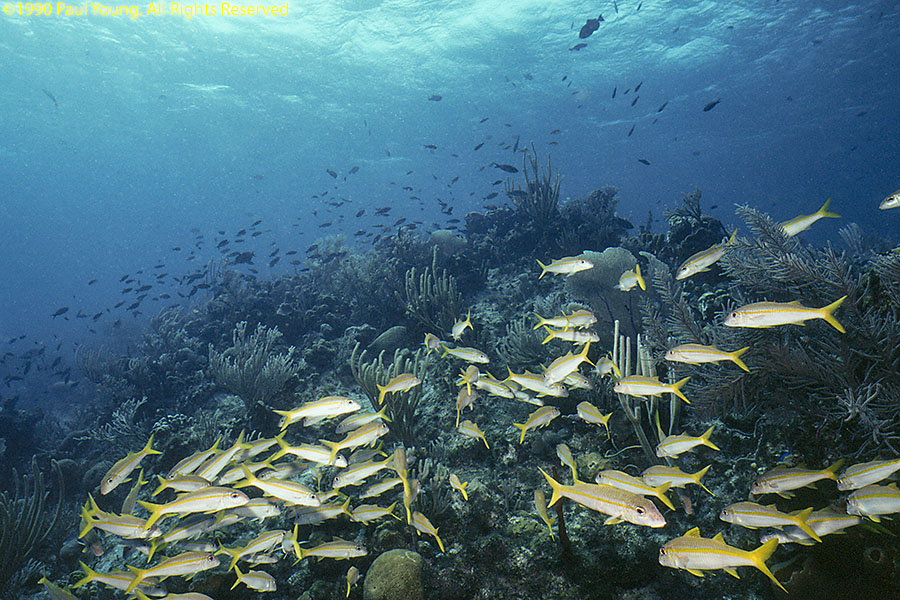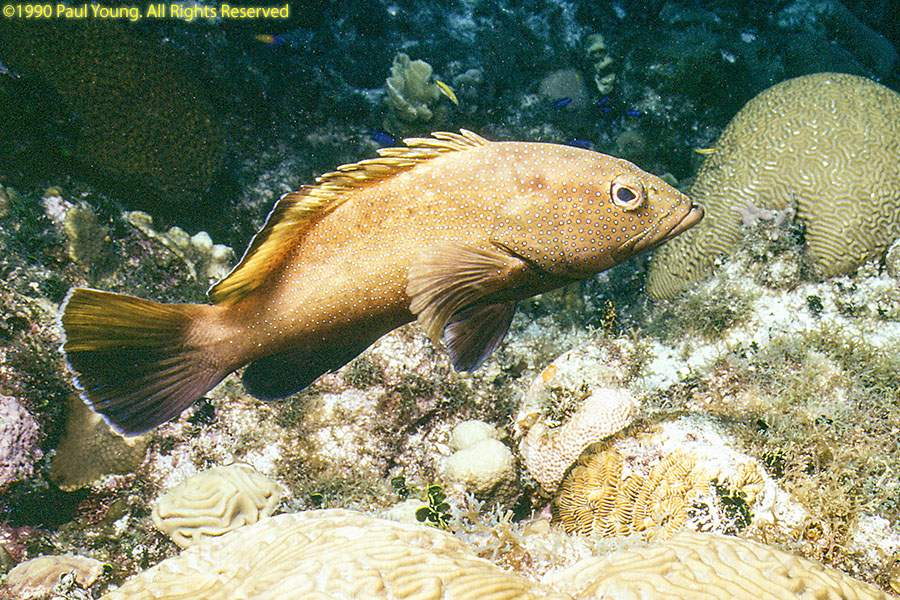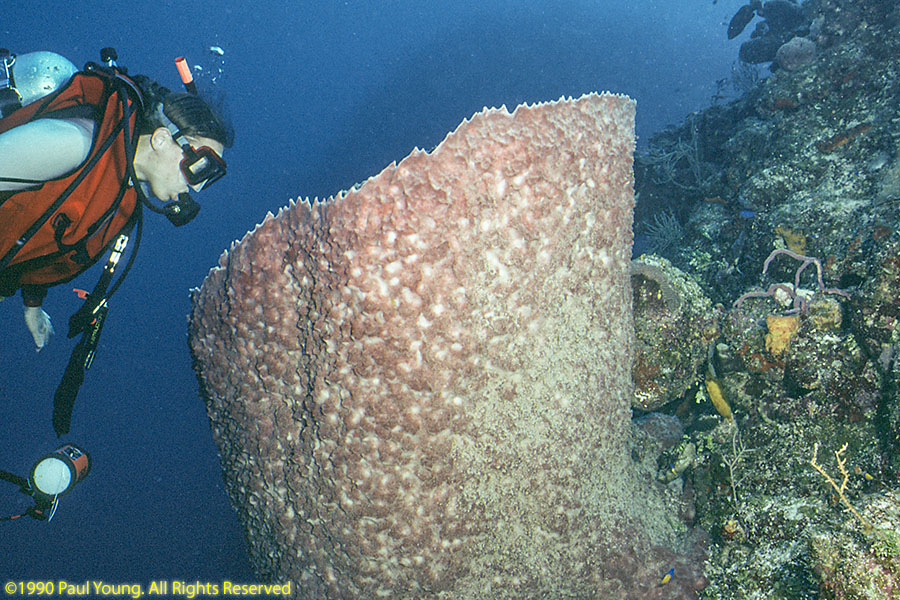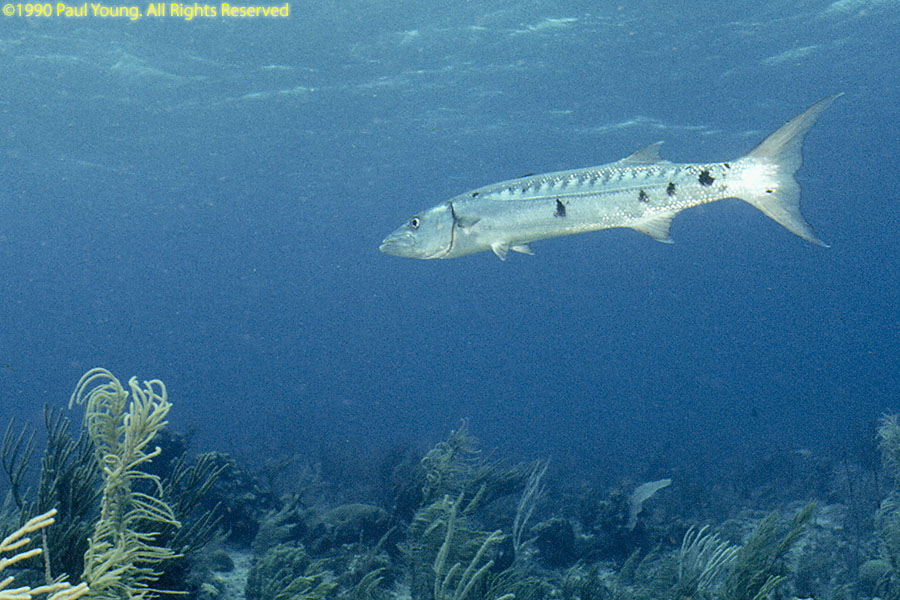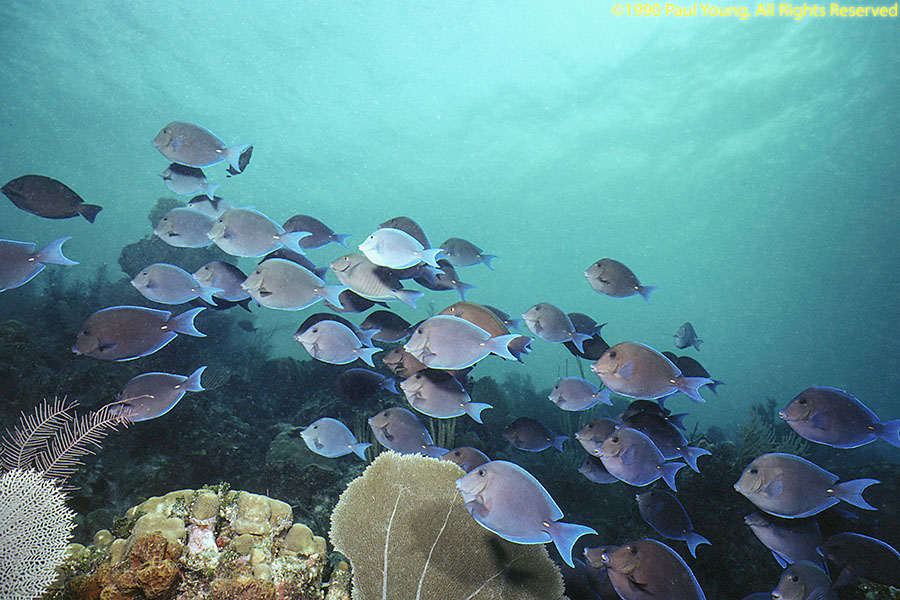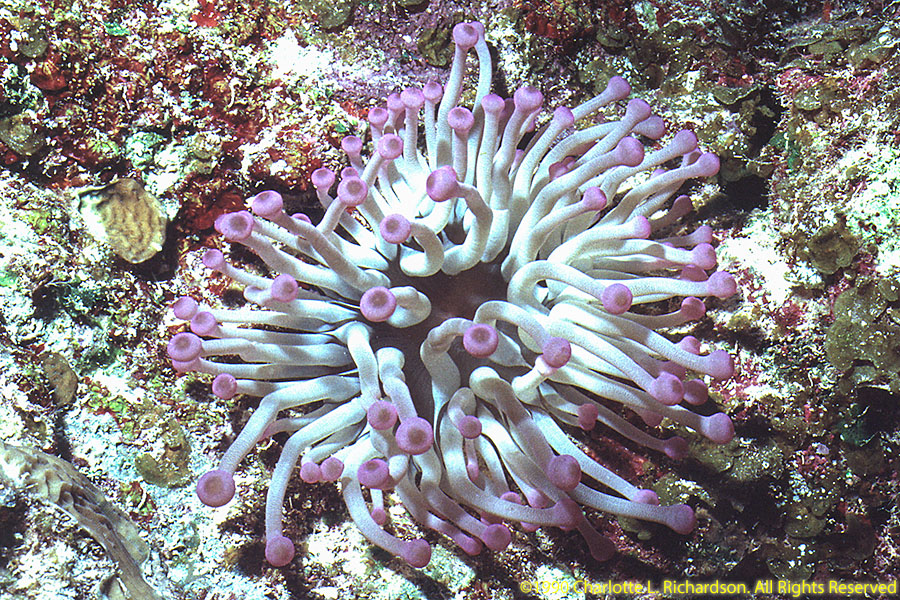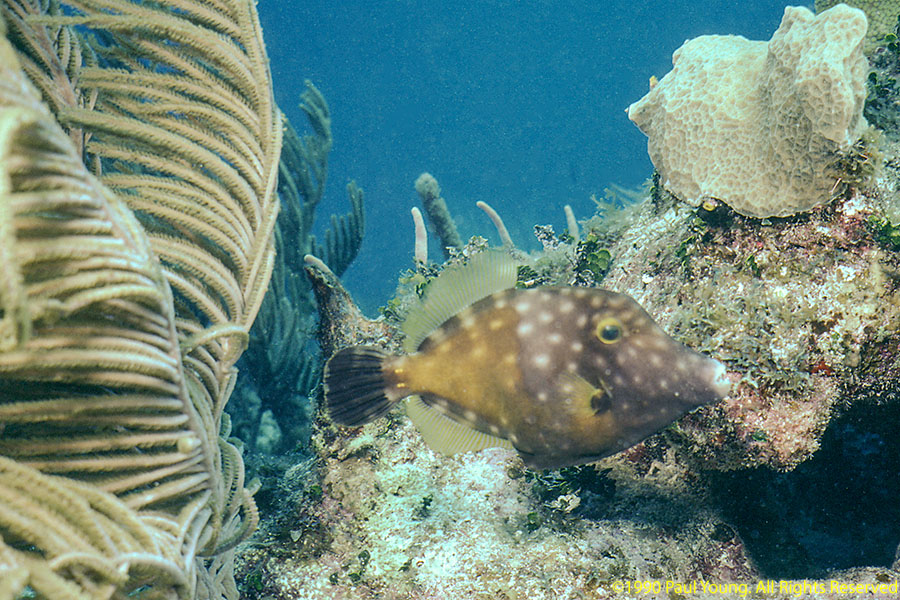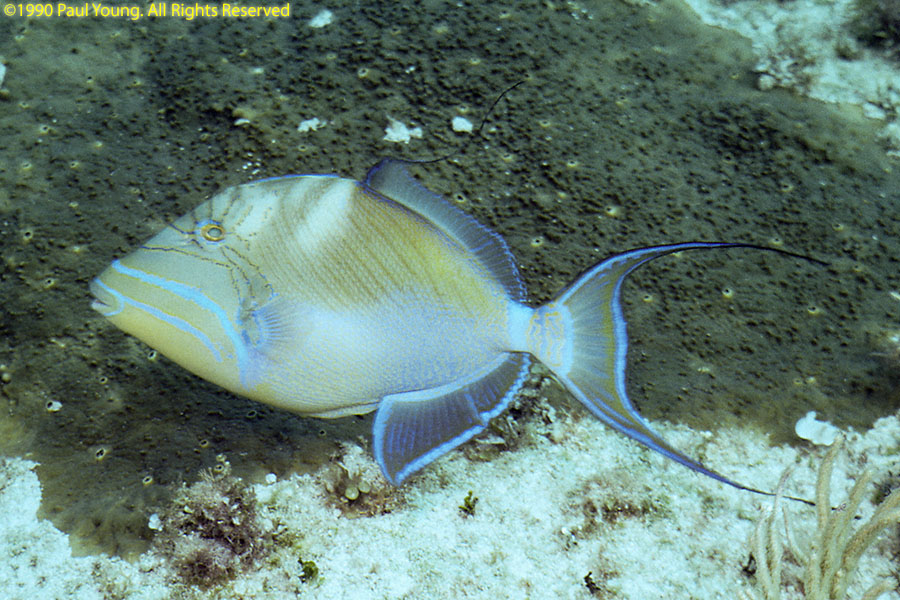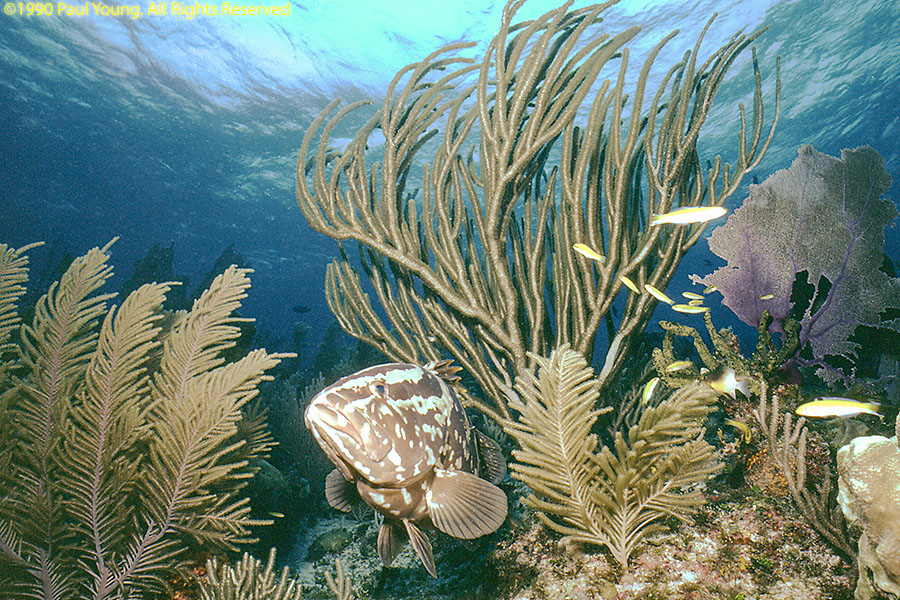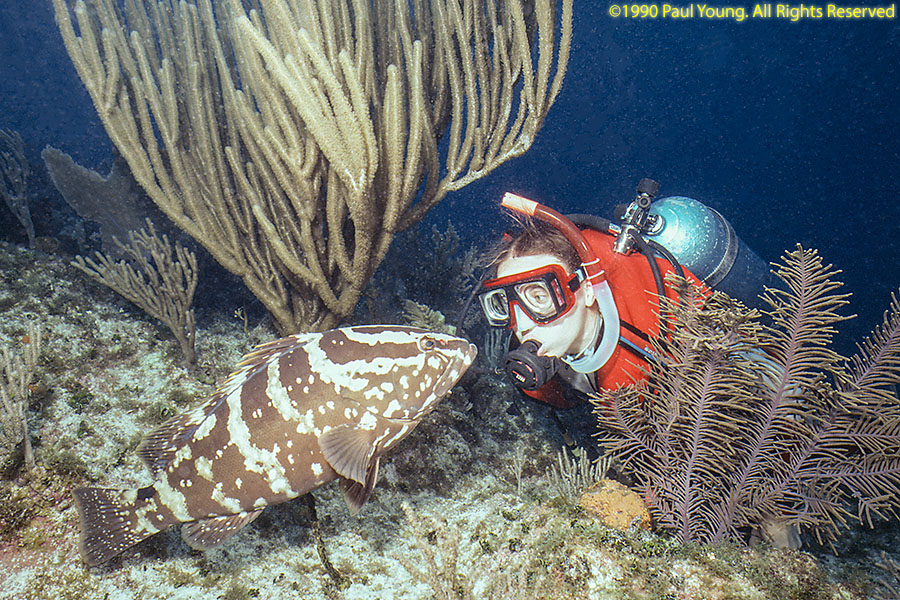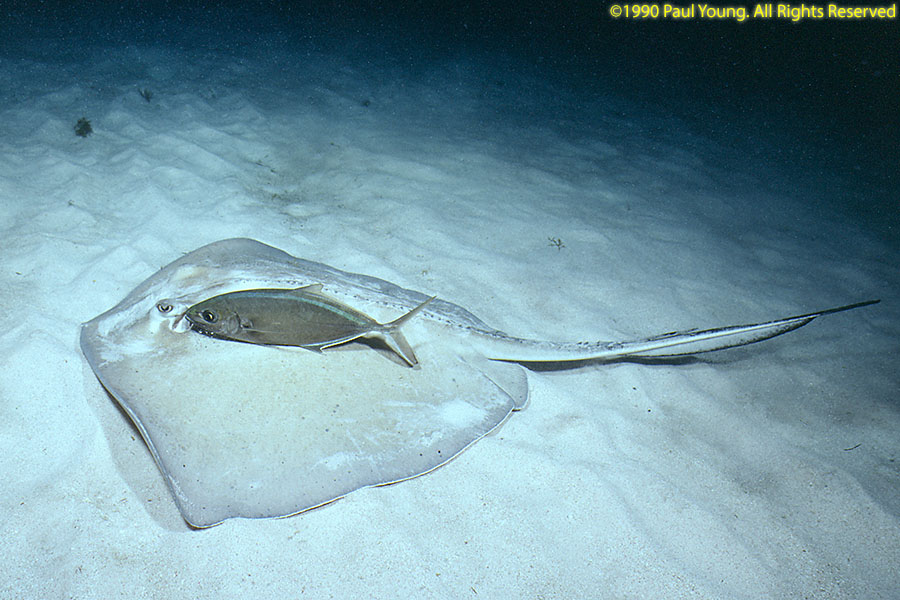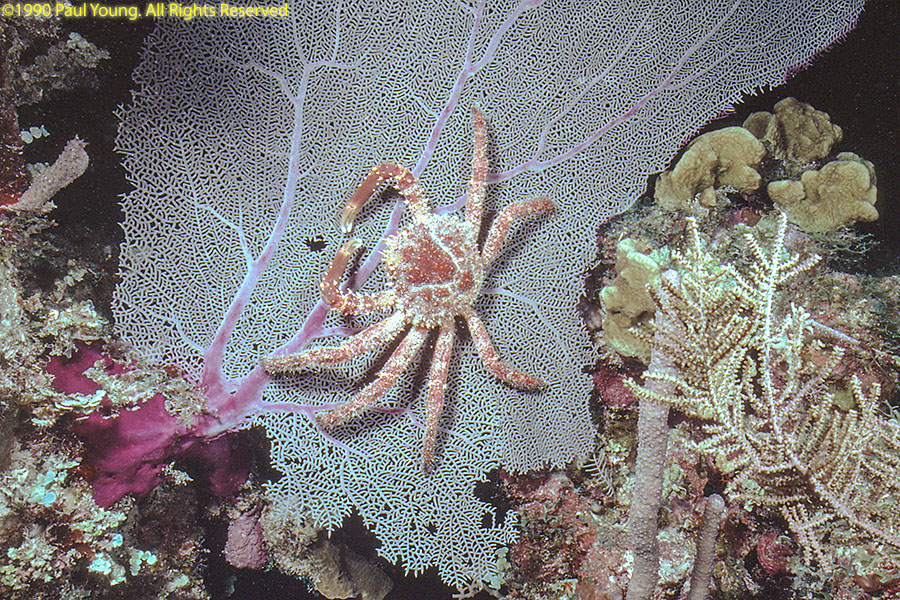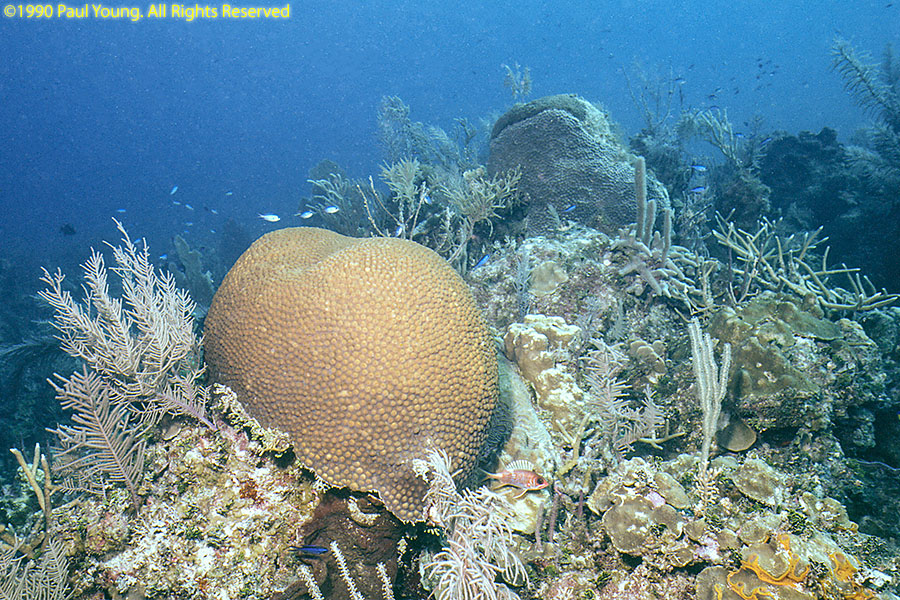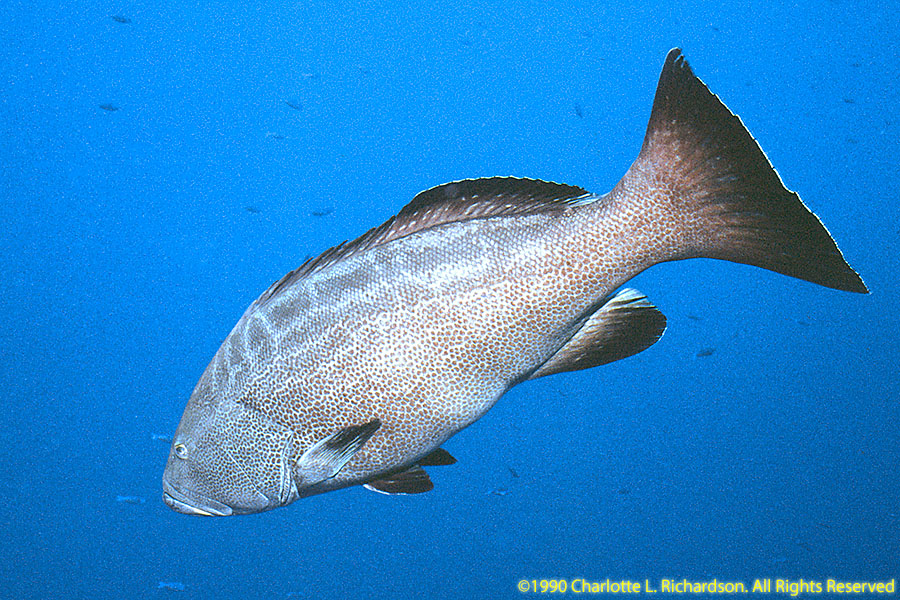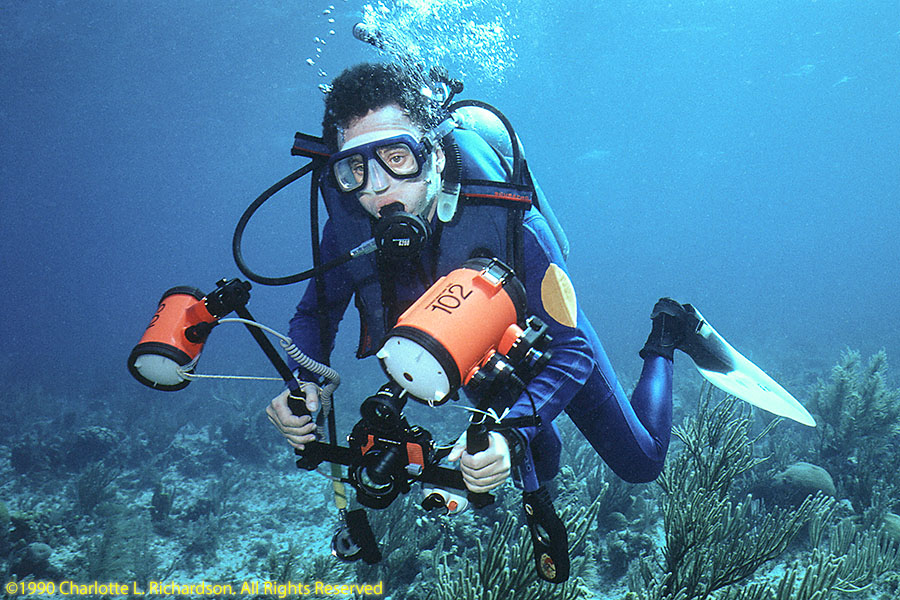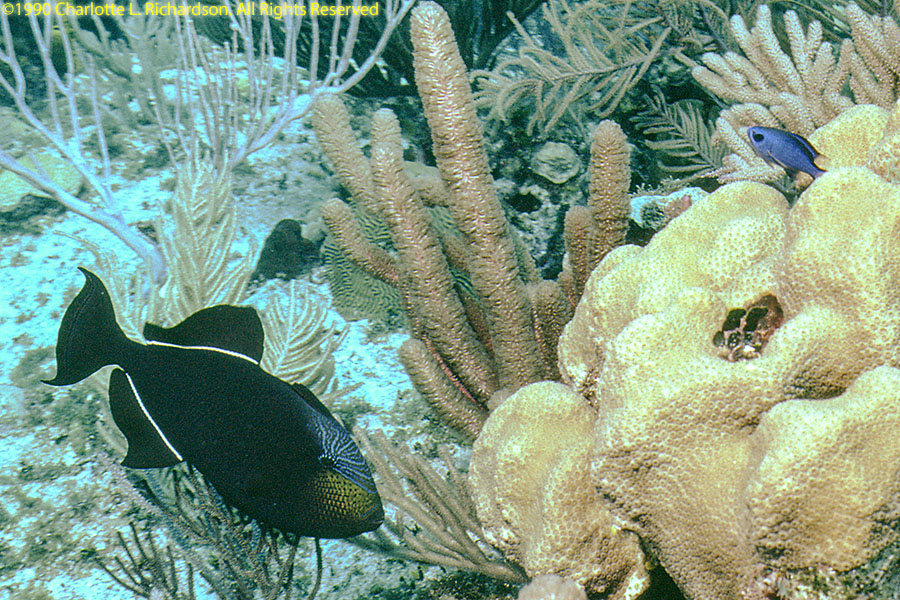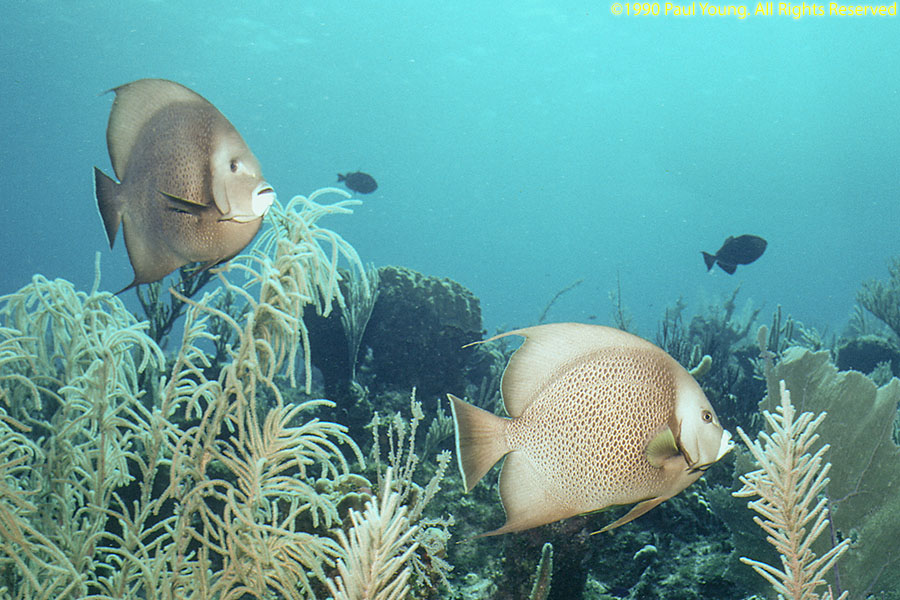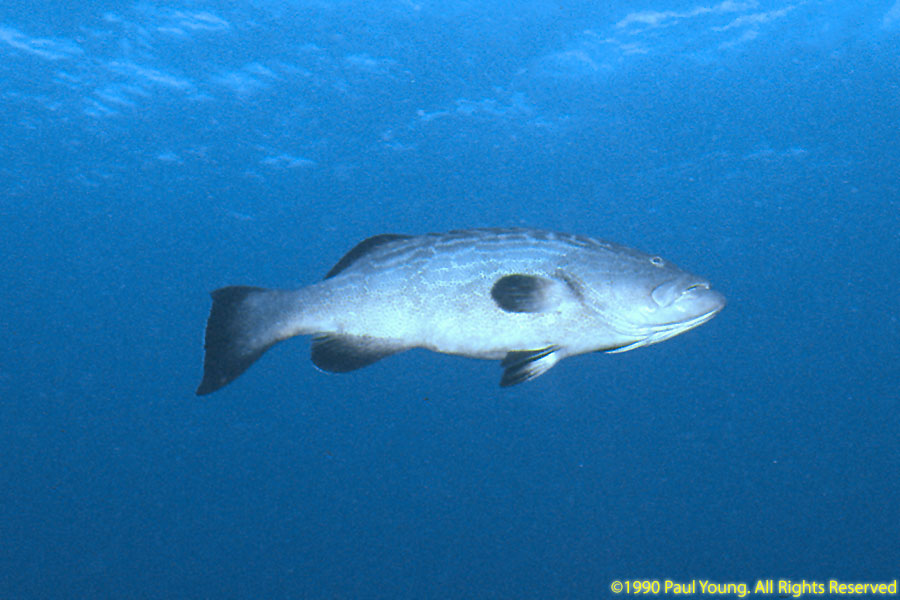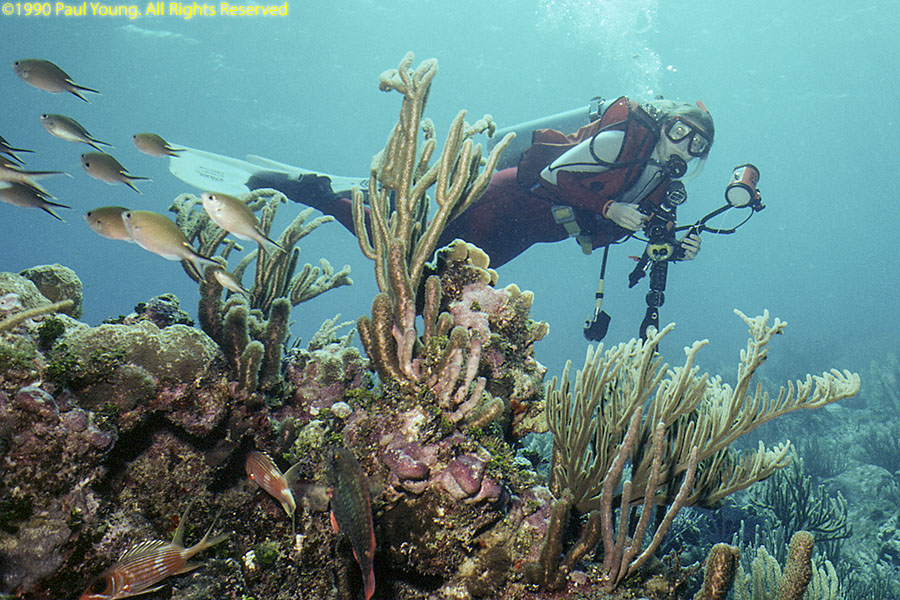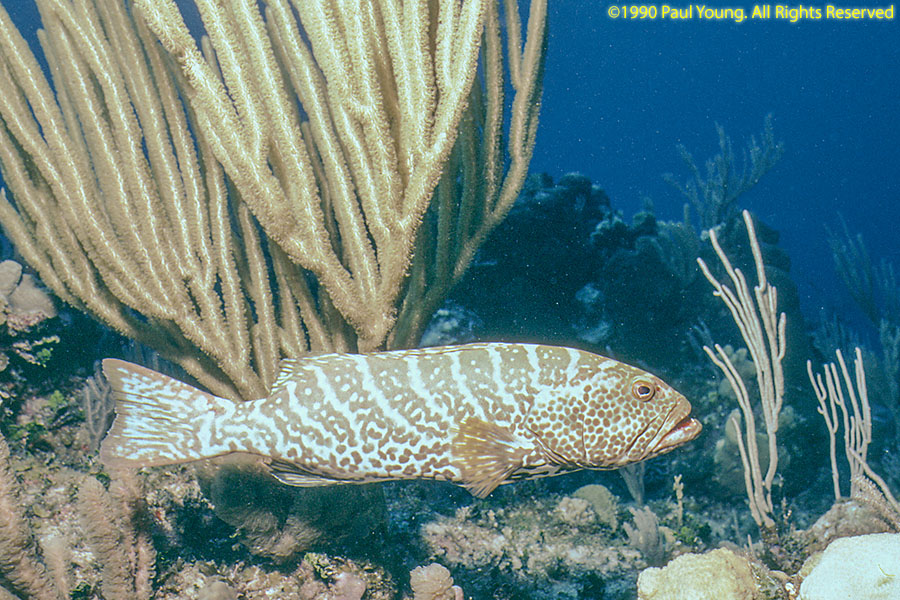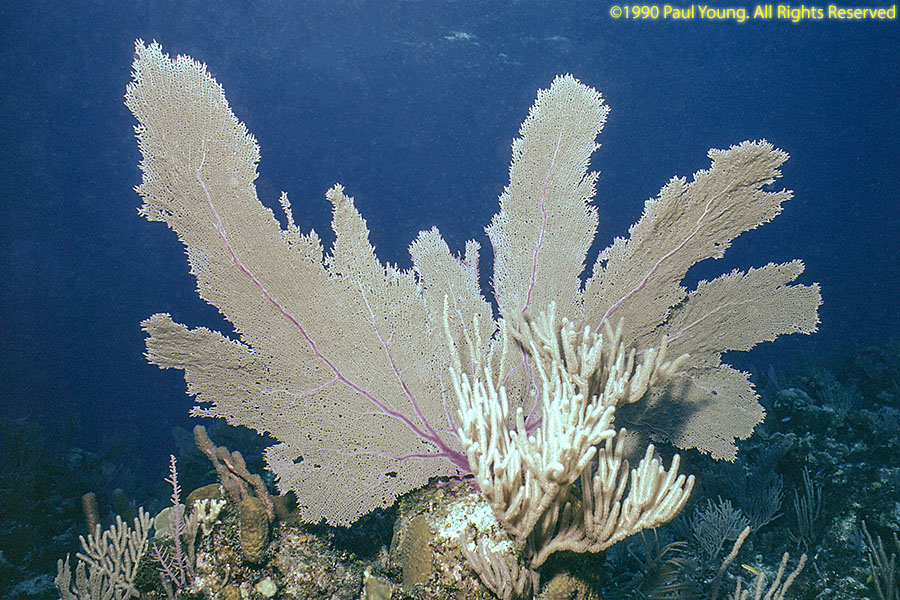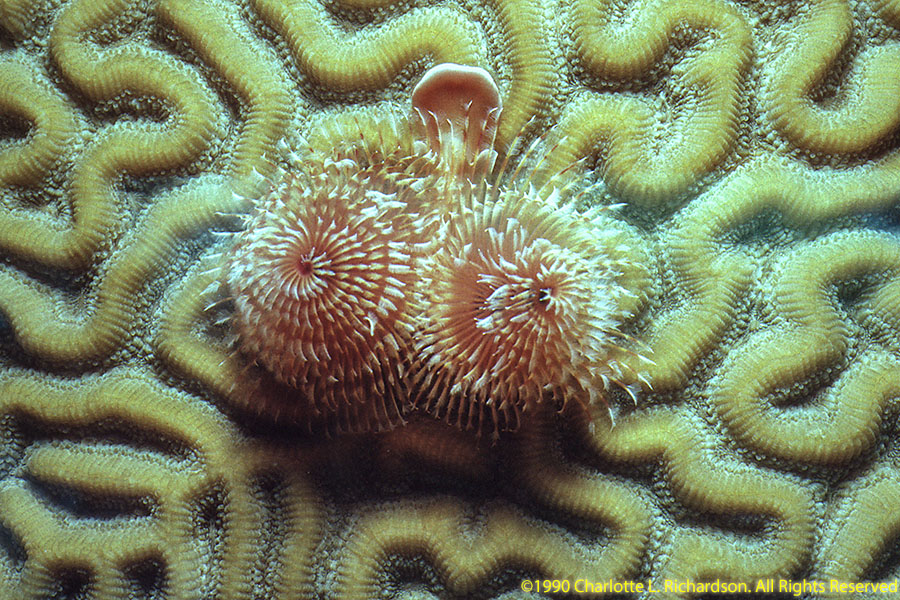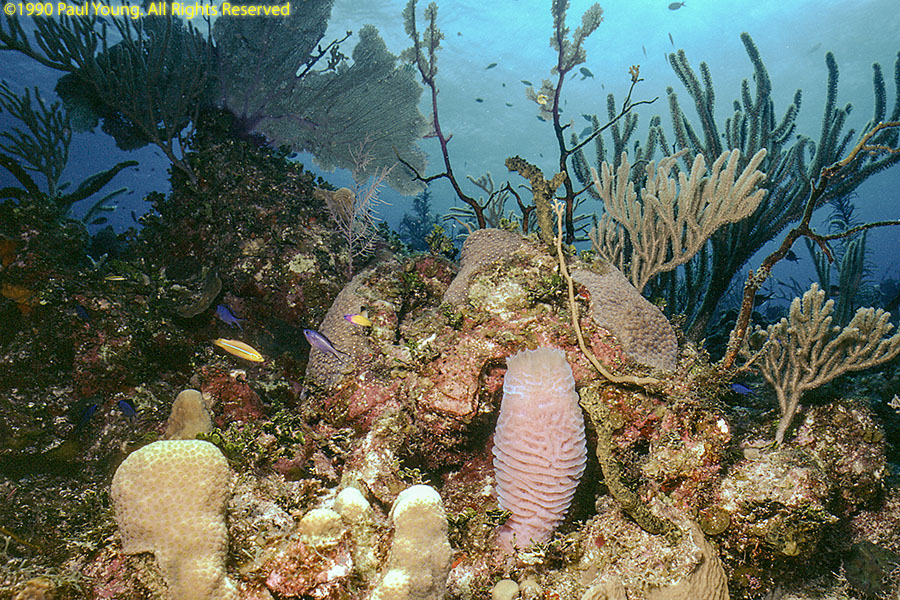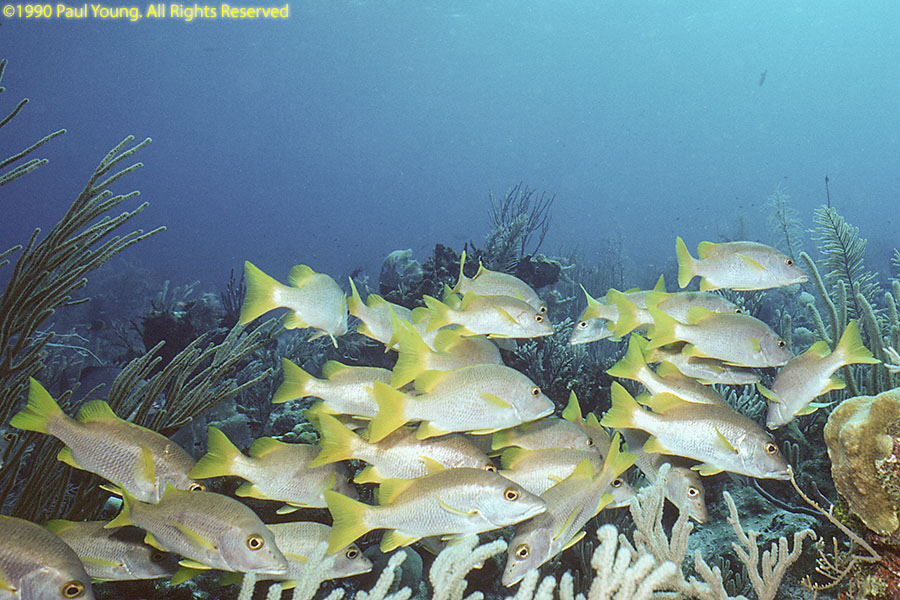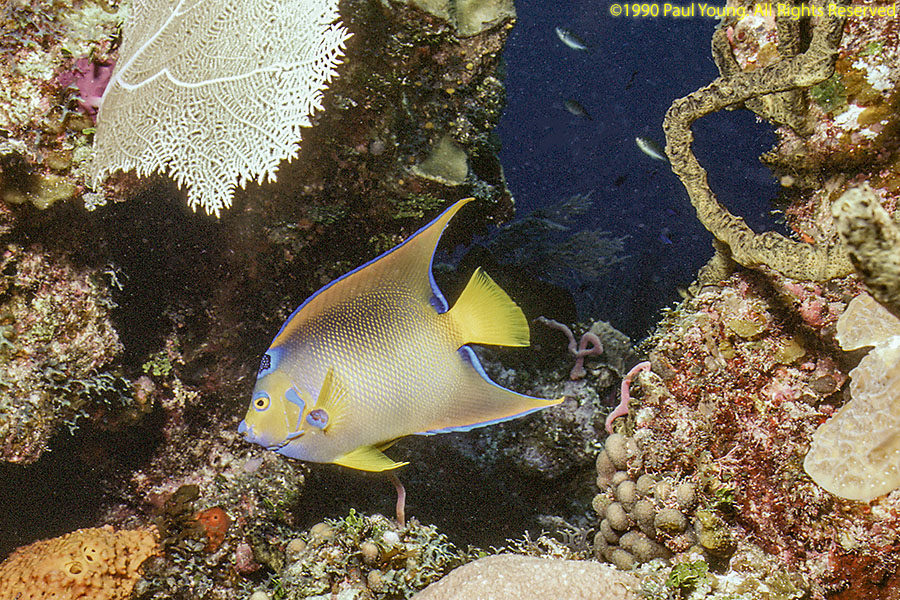 ---
©2021 Mermaid Underwater Photographic. All Rights Reserved.
This page sponsored by Mermaid Underwater Photographic. Contact us at mermaid@underwater.org.
Last modified 9 February 2021