Iyon Stream Nature Reserve Photo Gallery
Below the small town of Metula, Iyon Stream (Wadi Dardara) flows through a deep 2km canyon with four waterfalls, separating the higher Iyon (Ayun) Vslley in Lebanon from the Hula Valley below. Iyon Stream is often called Tanur, the name of its most famous waterfall.
Rough-tailed gecko, Cyrtopodion scabrum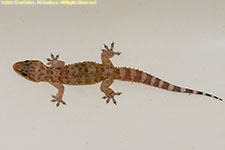 ---
©2022 Mermaid Underwater Photographic. All Rights Reserved.
This page sponsored by Mermaid Underwater Photographic. Contact us at mermaid@underwater.org.
Last modified 30 November 2022