Indonesia Photo gallery: Tulamben
Tulamben itself is a small fishing village on the northeast coast of Bali. Most visitors go there for the scuba diving. However, there is a lot to see above water as well in that area.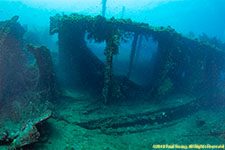 Liberty wreck:
The wreck of the Liberty, a US army transport ship torpedoed by a Japanese sub in 1942, is one of the most popular dive sites in Bali. It lies in 30m of water just 25m offshore and can easily be reached from the beach. The highest part of the wreck is 5m from the surface.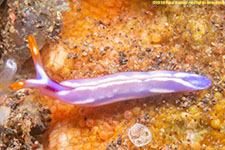 muck diving:
The black sand and mud slopes of the dropoff have great muck diving as well.
Goa Lawah bat cave temple:
Pura Goa Lawah is one of Bali's most important temples, one of the nine directional temples on Bali. The temple complex is built around the opening of a cave in the cliff face which is inhabited by hordes of bats. The name translate to Bat Cave. The temple was established in the 11th century by Empu Kuturan, one of Bali's early Hindu priests. Locals come in with offerings and make short prayers before continuing on their journey.
Kusambu salt manufacturing:
In traditional salt-making sea water is poured on the sand and left to dry in the sun. The sand is brought inside and more sea water is used to wash the salt out of it. The resulting brine is then poured into troughs. The salt crystals are collected and filtered before being drained and broken up into granules for sale.
Long-tailed macaques, Macaca fascicularis:
Taman Ujung Water Palace:
Taman Ujung Karangasem was built in 1921 by the last Karangasem king I Gusti Bagus Jelantik. The park is privately owned by the family, but welcomes visitors. It was destroyed in a 1979 earthquake and rebuilt.
Tirta Gangga:
Taman Tirta Gangga (Water of the Ganges) water park is just north of Karangasem on the slopes leading up to Mount Agung. It was designed by a prince of the royal Karangasem family as a resting place and temple.
Beji Temple:
Pura Beji Temple is 8km east of Singaraja in Sangsit in North Bali. It is dedicated to Dewi Sri, goddess of fertility and prosperity. The carvings decorating the temple are typical of the Buleleng regency.
Meduwe Karang Temple:
Pura Meduwe Karang is an elaborate Hindu temple in Kubutambahan village, about 11 km north of Singaraja. It is dedicated to the rice god Dewi Sri. The name means Temple of the Land-Owner.
Mount Agung:
Gunung Agung is the highest peak on Bali at 3031m or 9944 feet. It is an active volcano, last erupting in 2018. The large and deep oval crater occasionally emits smoke and ash. The Balinese people believe that Mount Agung is a replica of Mount Meru, the central axis of the universe. Traditional housesare laid out on an axis in line with Agung.
©2019 Mermaid Underwater Photographic. All Rights Reserved.
Contact us at mermaid@underwater.org.
Last modified 24 January 2019