Reykjavik Photo Gallery
While we primarily went to Iceland to photograph the birds, we spent one day in the pretty capital, Reykjavik, recovering from jet lag first.
Hallgrimskirkja (unfortunately for us, undergoing restoration when we visited):
Leifr Eiriccson monument:
Street scenes: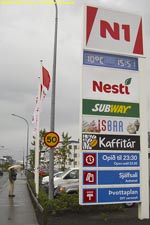 Waterfront:
Icelandic horse and rider: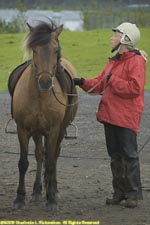 ©2008 Mermaid Underwater Photographic. All Rights Reserved.
Contact us at mermaid@underwater.org.
Last modified 9 September 2008