Florida Photo Gallery: Molasses Reef
Diving on the winch and the Spanish anchor on Molasses Reef, off Key Largo, with Ed.
Parrot fish:
Midnight parrotfish, Scarus coelestinus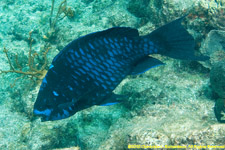 Princess parrotfish, Scarus taeniopterus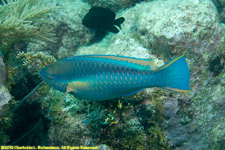 Stoplight parrotfish, Sparisoma viride, terminal phase (left) and initial phase (right two)
Grunts:
French grunts, Haemulon flavolineatum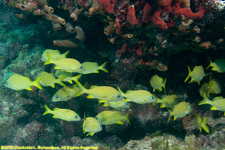 Blue-striped grunt, Haemulon sciurus
Spanish grunt, Haemulon macrostomum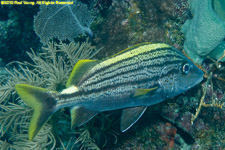 White grunt, Haemulon plumieri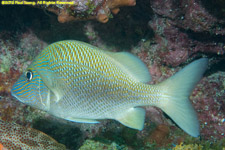 Angelfish and butterflyfish:
Rock beauty, Holacanthus tricolor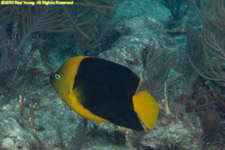 French angelfish, Pomacanthus paru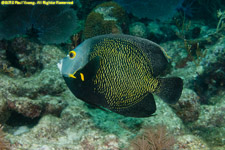 Queen angelfish, Holacanthus ciliaris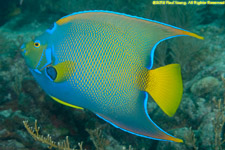 Spotfin butterflyfish, Chaetodon ocellatus
Filefish:
Fringed filefish, Monacanthus ciliatus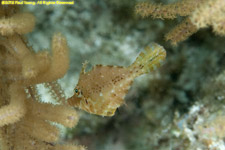 Scrawled filefish, Aluterus scriptus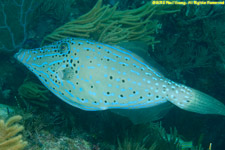 Damselfish:
Bicolor damselfish, Stegastes partitus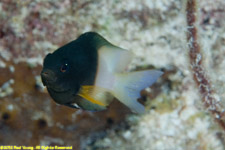 Sergeant major, Abudefduf saxatilis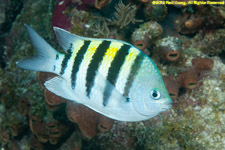 Trumpetfish, Aulostomus maculatus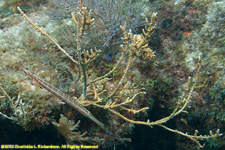 Schoolmasters, Lutjanus apodus
Atlantic spadefish, Chaetodipterus faber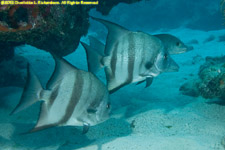 Porgy: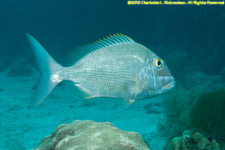 Harlequin bass, Serranus tigrinus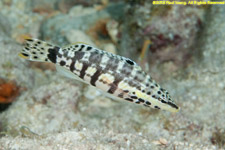 Puddingwife, Halichoeres radiatus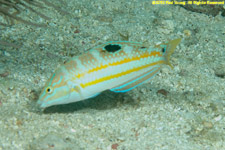 Bluehead wrasses (juvenile), Thalassoma bifasciatum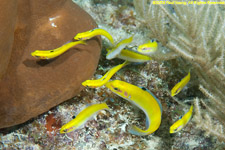 Slippery dick (juvenile), Halichoeres bivittatus
Hogfish (intermediate phase), Lachnolaimus maximus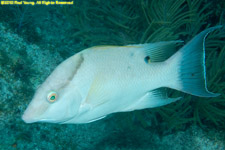 Bridled goby, Coryphopterus glaucofraenum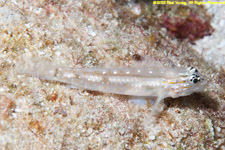 Saddled blenny, Malacoctenus triangulatus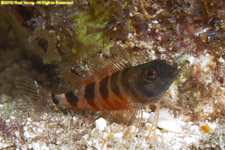 Squirrelfish, Holocentrus adscensionis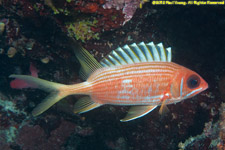 Honeycomb Cowfish, Acanthostracion polygonia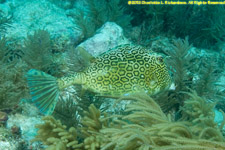 Great barracuda, Sphyraena barracuda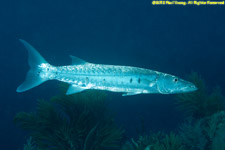 Cairrbean spiny lobster, Panulirus argus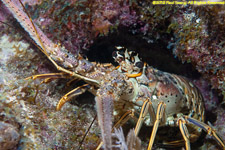 Coral and sponges:
Christmas tree worms, Spirobranchus giganteus
---
©2013, 2017, 2018 Mermaid Underwater Photographic. All Rights Reserved.
Contact us at mermaid@underwater.org.
Last modified 15 February 2018