Arizona Photo Gallery: Commemorative Air Force
The Commemorative Air Force Museum, Airbase Arizona, at Falcon Field (FFZ), in Mesa, was founded in 1978 to acquire, restore, and preserve in flying condition a complete collection of American military combat aircraft.
Stinson:
Boeing B-17G Flying Fortress WW II heavy bomber "Sentimental Journey", with Betty Grable nose art:
In restoration hangar, Beechcraft C-45 Expeditor/Model B WW II transport/cargo, undergoing engine work and painting: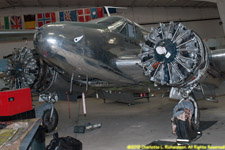 In the restoration hangar, North American B-25 Mitchell "Maid in the Shade" WW II medium bomber, having landing gear repairs done:
Douglas C-47/DC-3 Skytrain WW II transport/cargo: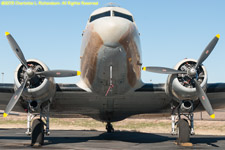 Orignal Cessna tail logo: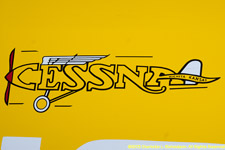 Schweizer TG-3A WW II training glider: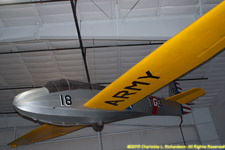 North American SNJ/T-6 Texan WW II fighter trainer: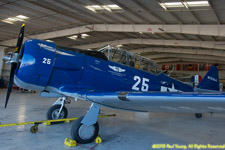 ---
©2013, 2014 Mermaid Underwater Photographic. All Rights Reserved.
This page sponsored by Mermaid Underwater Photographic. Contact us at mermaid@underwater.org.
Last modified 18 January 2014