Philippines Photo Gallery: Puerto Galera, Verde Island Passage
We took an underwater photography trip to the Philippines in December 2016.
The Verde Island Passage separates Luzon and Mindoro Islands, connecting the South China Sea to Jayabas Bay and the Sibuyan Sea. It is one of the busiest sea lanes in the Philippines, the main shipping route between the port of Manila and the Visayas and Mindanao. Verde Island is one of the best dive sites in the Philippines. It is said to be the world center of marine shorefish biodiversity, with 60% of the world's known shorefish species, 1700 marine species and 300 coral species. The strait is 200 km long and 20 km wide at its narrowest point. There are three dive sites. It is famous for its wall diving. There are often strong currents, up to 5 knots.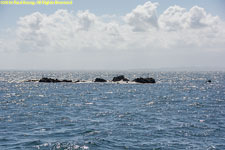 Walls:
Fish:
Clownfish:
Clark's anemonefish, Amphiprion clarkii
Orange-fin anemonefish, Amphiprion chrysopterus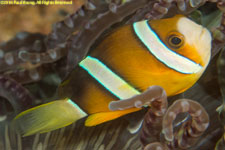 Eastern skunk anemonefish, Amphiprion sandaracinos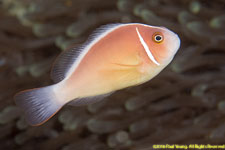 Bridled anemonefish, Amphiprion frenatus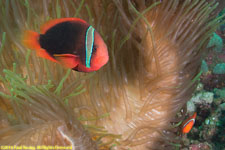 Scorpionfish, Scorpaenopsis papuensis
Moorish idol, Zanclus canescens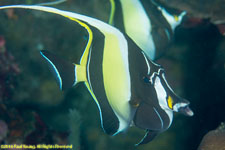 radial filefish, Acreichthys radfiatus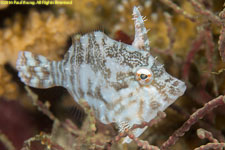 Puffers:
Saddled puffer, Canthigaster valentini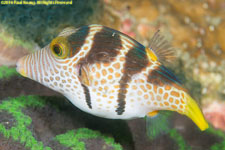 guineafowl puffer, Arothron meleagris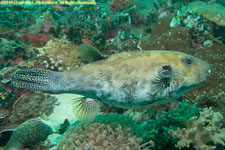 trumpetfish (painted flutemouth), Aulostomus chinesis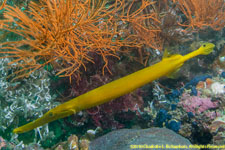 Jewel anthias (basslets), Pseudoanthias dispar
Philippines blenny, Ecsenius dilemma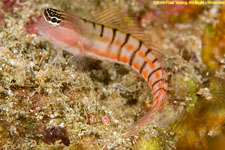 striped triplefin, Helcogramma striatum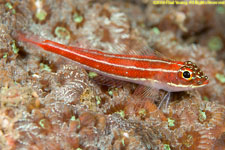 yellowtail coris, Coris gaimard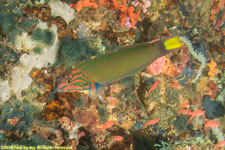 Moray eels, Gymnothorax sp.
White-eyed moray eel, Siderea thyrsoidea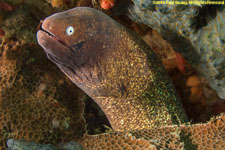 Lionfish, Pterois volitans
Nudibranchs:
NOTE: We love nudibranchs, but we are not experts on these animals. If you find we have misidentified one, or can identify one we could not, please email us and we will correct it.
"Box cars": two different species, one following the other. Many species exhibit tailing, queuing, or tailgating, with one animal following the mucus trail of another, apparently using sensory cells in its oral tentacles. Since the animals may be members of different species, this behavior is apparently not just a prelude to mating. Here a Miller's Nembrotha (Nembrotha milleri) is trailing a purple-lined Nembrotha (Nembrotha purpureolineata).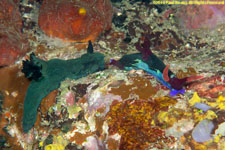 Egg ribbon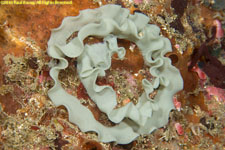 Miller's Nembrotha, Nembrotha milleri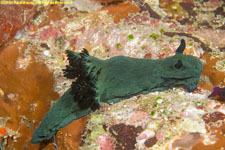 Chamberlain's Nembrotha, Nembrotha chamberlaini
Crested Nembrotha, Nembrotha cristata
Purple-lined Nembrotha, Nembrotha purpureolineata
Phyllodesmium briareum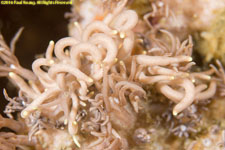 Funeral jorunna, Jorunna funebris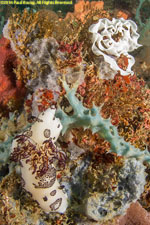 Chromodoris annae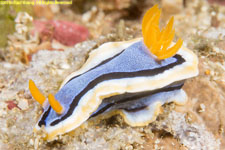 Chromodoris geometrica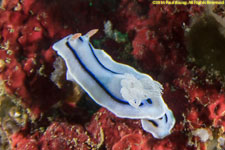 Elegant phyllidia, Phyllidia elegans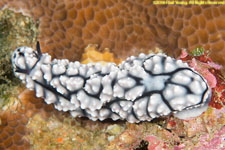 Phyllidiella pustulosa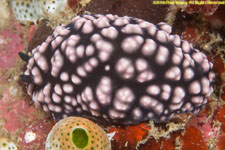 Tunichates, ascidians, and hydroids:
Rhopalaea sp.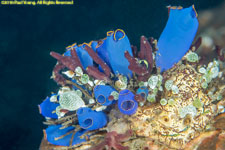 stinging hydroid, Aglaophenia sp.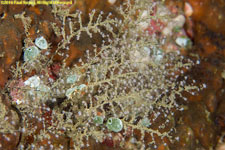 Clavelina sp.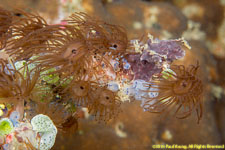 Atriolum robustum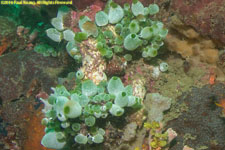 Sea stars:
Blue linckia, Linckia laevigata
granular sea star, Choriaster granulatus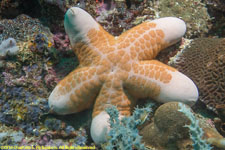 Worms:
fan worm, Bispira sp.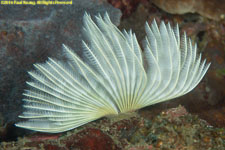 Flatworms:
Pseudoceros bifurcus
Pseudoceros lindae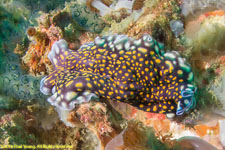 ---
©2016, 2017, 2018 Mermaid Underwater Photographic. All Rights Reserved.
Contact us at mermaid@underwater.org.
Last modified 24 April 2018